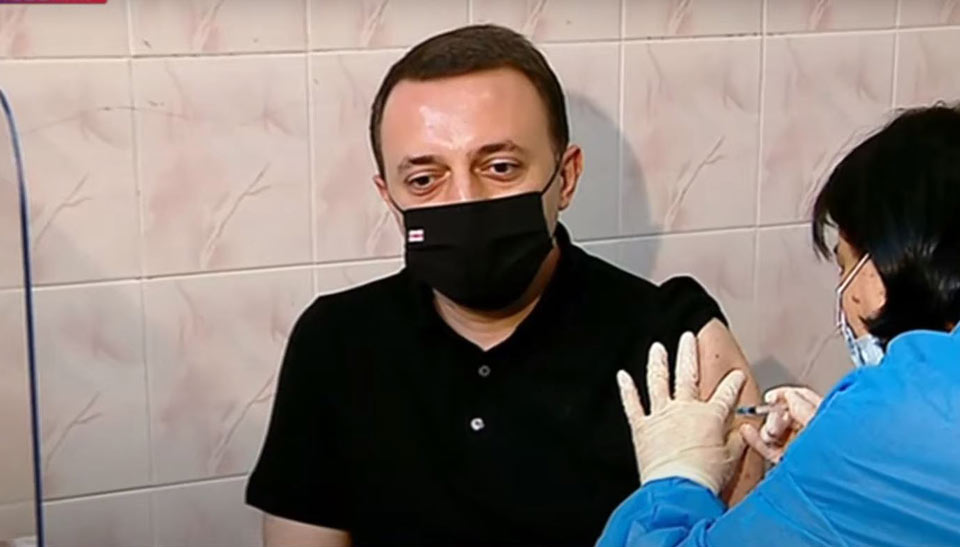 PM to get Covid-19 Pfizer vaccine jab
Georgian Prime Minister Irakli Garibashvili received the Covid-19 Pfizer vaccine jab at the Tbilisi Hospital of Infectious Diseases.
PM said the only solution the science could offer to the population to avoid tragedies was immunization.
"The world experienced everything, including lockdowns, strict closures that hit hard the economy; millions of people were left unemployed and the economies collapsed. Recently, as a result of the steps we have taken, the economy is quickly recovering in our country.
We have all kinds of vaccines, a total of three million. We cannot defeat the epidemic with lockdowns. We can defeat the pandemic only by vaccination.  Tomorrow we will discuss the introduction of certain regulations, such as wearing facemasks, especially when we are entering the active phase of elections. We must take into account that we should hold the elections according to the certain standards," PM said.