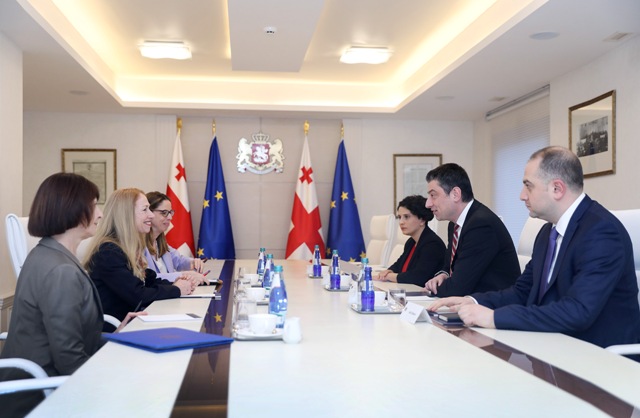 PM thanks U.S. Ambassador for assistance in bringing Georgian school students from U.S. to Georgia
Georgian Prime Minister Giorgi Gakharia thanked U.S. Ambassador to Georgia Kelly Degnan for assistance in bringing the Georgian high school students from the U.S. back to Georgia.
"As a result of joint efforts between the United States government and government of Georgia, we are bringing 79 Georgian high school students back to their families. Georgia is grateful to Ambassador Degnan and U.S. Embassy for their extraordinary help to make this happen," Gakharia wrote on Twitter.
The 79 Georgian high school students returned to Georgia by a special flight on April 10. They are placed in the quarantine zone.