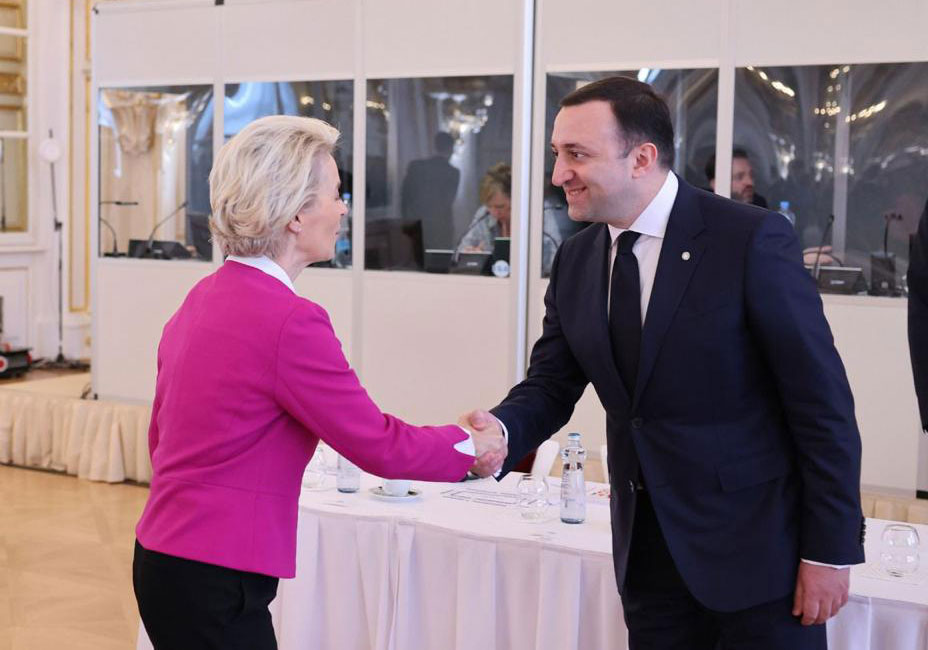 PM Garibashvili: Grateful to EU partners for offering important platform to Georgia
Georgian Prime Minister Irakli Garibashvili on Thursday thanked the EU partners for offering an "important platform" to Georgia to discuss "most pressing issues on Georgia-EU common agenda."
In his tweet, the PM says he is "confident that the new initiative will assist Georgia with achieving progress on the EU accession path."
Garibashvili on Thursday attended the opening of the plenary session of the European Political Community's first meeting.
The Heads of State from the EU's 27 member and 17 partner countries will participate in the first EPC summit, slated for 6-7 October.
Georgia's delegation consists of Foreign Minister Ilia Darchiashvili and Head of the Government Administration Revaz Javelidze.
Delighted to attend the plenary session of the EPC in 🇨🇿. Grateful to our 🇪🇺partners for offering an important platform to 🇬🇪 to discuss most pressing issues on 🇬🇪 -🇪🇺 common agenda. Confident that the new initiative will assist 🇬🇪 w/achieving progress on 🇪🇺accession path. pic.twitter.com/VVYRvNsl3t

— Irakli Garibashvili (@GharibashviliGe) October 6, 2022