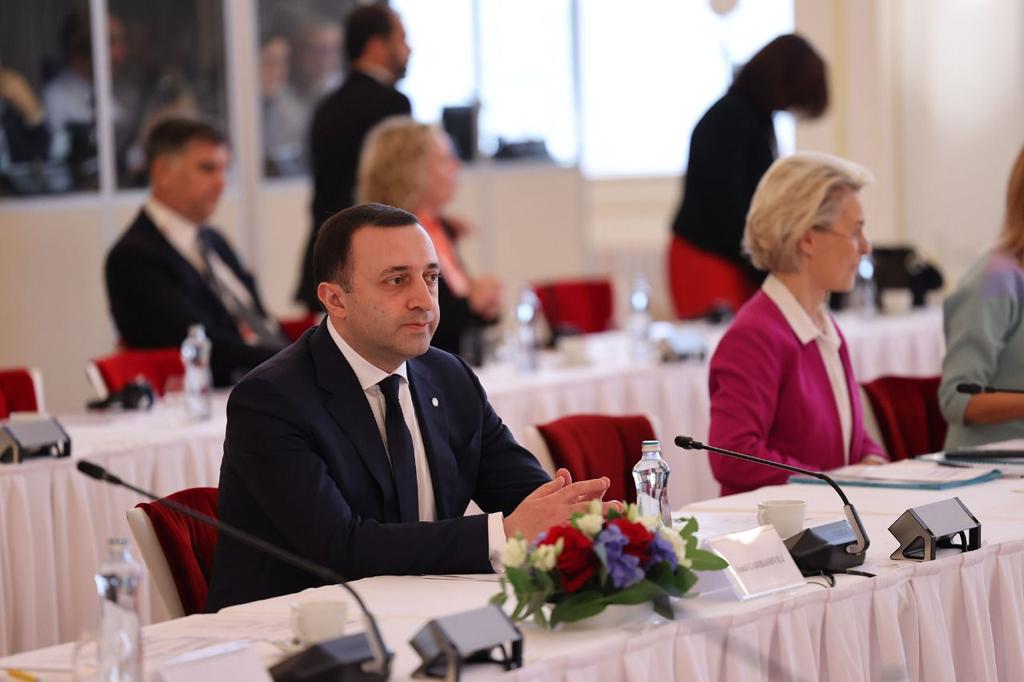 Georgian PM attends EPC summit opening in Prague
Georgian Prime Minister Irakli Garibashvili on Thursday attended the opening of the plenary session of the European Political Community's first meeting, the government's press office has said.
The summit's plenary session was opened by Petr Fiala, Prime Minister of the Czech Republic, the current holder of the Presidency of the Council of the European Union. Petr Fiala addressed the leaders of EPC's participant states and spoke about joint efforts toward ensuring peace and stability in the continent of Europe. The speech also revolved around ways to continue building the European family and integrate countries associated with the European family.
The Heads of State from the EU's 27 member and 17 partner countries will participate in the first EPC summit, slated for 6-7 October.
Georgia's delegation consists of Foreign Minister Ilia Darchiashvili and Head of the Government Administration Revaz Javelidze.
After the opening session, the leaders of the delegations participating in the EPC meeting took part in a joint photo shoot.
Delighted to attend the plenary session of the EPC in 🇨🇿. Grateful to our 🇪🇺partners for offering an important platform to 🇬🇪 to discuss most pressing issues on 🇬🇪 -🇪🇺 common agenda. Confident that the new initiative will assist 🇬🇪 w/achieving progress on 🇪🇺accession path. pic.twitter.com/VVYRvNsl3t

— Irakli Garibashvili (@GharibashviliGe) October 6, 2022