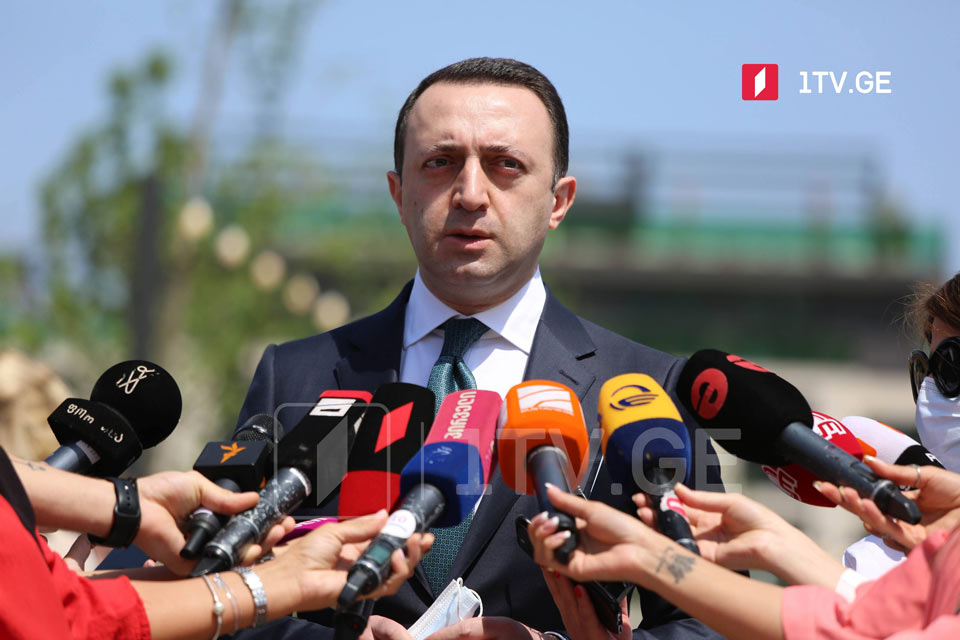 PM dubs Rikoti Pass project as unprecedented
Georgian Prime Minister Irakli Garibashvili together with Parliament Speaker Kakha Kuchava observed construction work on the Ubisa-Shorapani section of the new highway at Rikoti.
"It is indeed a project of the century, unprecedented in our country and unique in Europe in terms of sophistication," PM said.
"After its completion, our citizens will be able to travel from Tbilisi to Batumi in 3 hours. I welcome the construction company's employees and thank all of you for your excellent work," the Prime Minister said.
The Rikoti Highway, as part of the East-West International Freeway and an important section along with the Trans-European Transport Network (TEN-T), plays a vital role in transforming Georgia into a logistics and transit hub, the government's press statement read.
A 2-kilometer section of the highway, incorporating 6 bridges and 3 tunnels, is expected to open in September. Despite the COVID-19 pandemic, work on Rikoti Pass never stopped. More than 4,000 people, mostly Georgian citizens, are involved in the project's implementation.
It is planned to build a total of about 51.6 kilometers of roads consisting of 96 bridges and 53 tunnels. The construction off Rikoti Highway is expected to be completed in stages in 2021-2024. After the completion of the highway, traffic speed will increase, to double on various sections, and it will take 3-3.5 hours to drive from Tbilisi to Batumi.
The new freeway of the Rikoti Pass section meets all road safety standards. Under the project, special areas will be allocated for the residents of nearby villages to sell their products. Such retail squares will be built in Surami, Shrosha, and Zestaponi.
The total value of the construction of the Rikoti Pass section is up to GEL 2.6 billion.