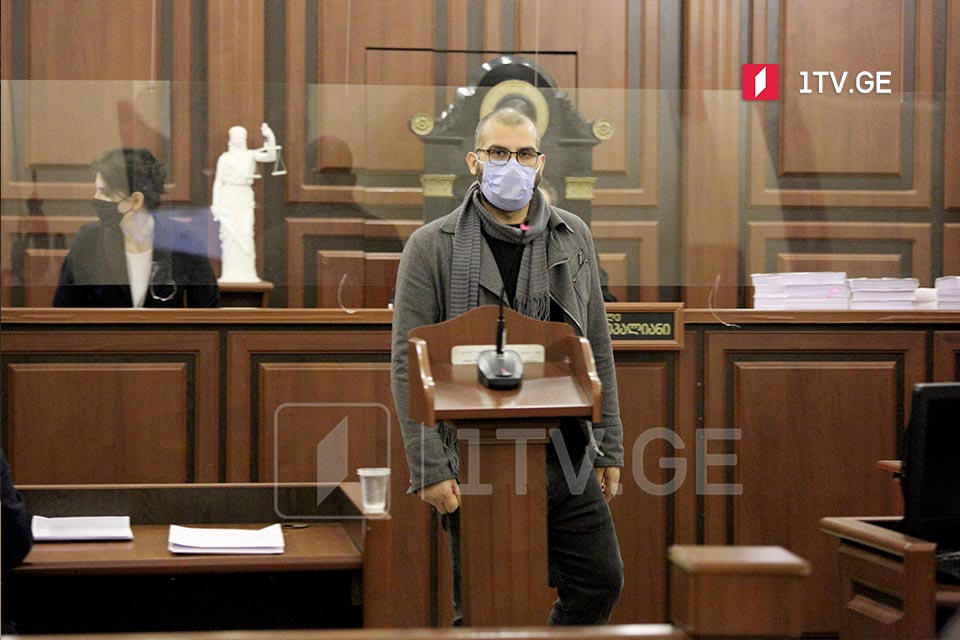 Physically injured GPB cameraman testifies in court
Georgian Public Broadcaster (GPB) cameraman Ilia Tvaliashvili, who was physically injured during the July 5-6 anti-Tbilisi Pride rally in the capital, testified before the Tbilisi City Court.
Tvaliashvili recalled the July 5 developments at Kashueti Church and the April 9 Memorial outside the Georgian parliament building. GPB cameraman said the violence began after the Alt-Info member addressed the crowd and mobilized the mob against LBGT community defenders.
Tvaliashvili explained to the court that over ten people had been beating him in the legs and head after he fell and lost his consciousness. The cameraman told the court that the violence left him visionless for ten days, followed by continuous medical treatment.
Tvaliashvili also explained that he could not work property and mainly stayed home. Tvaliashvili asked the judge to punish those who physically assaulted him strictly.
"My life is my profession. I cannot work and cannot fulfil my duties for so long. I do not want an innocent person to go to jail, but if a person is found guilty, please use the strictest punishment against him," Tvaliashvili addressed the judge.
Formula TV journalist Giorgi Gabunia and Mtavari Arkhi cameraman Levan Kalandia also testified in court.
The far-right mob attacked fifty-three journalists, including GPB cameraman Ilia Tvaliashvili, during the July 5, 2021, anti-Tbilisi Pride rally in the Georgian capital. Ilia Tvaliashvili was recognized as the aggrieved party.