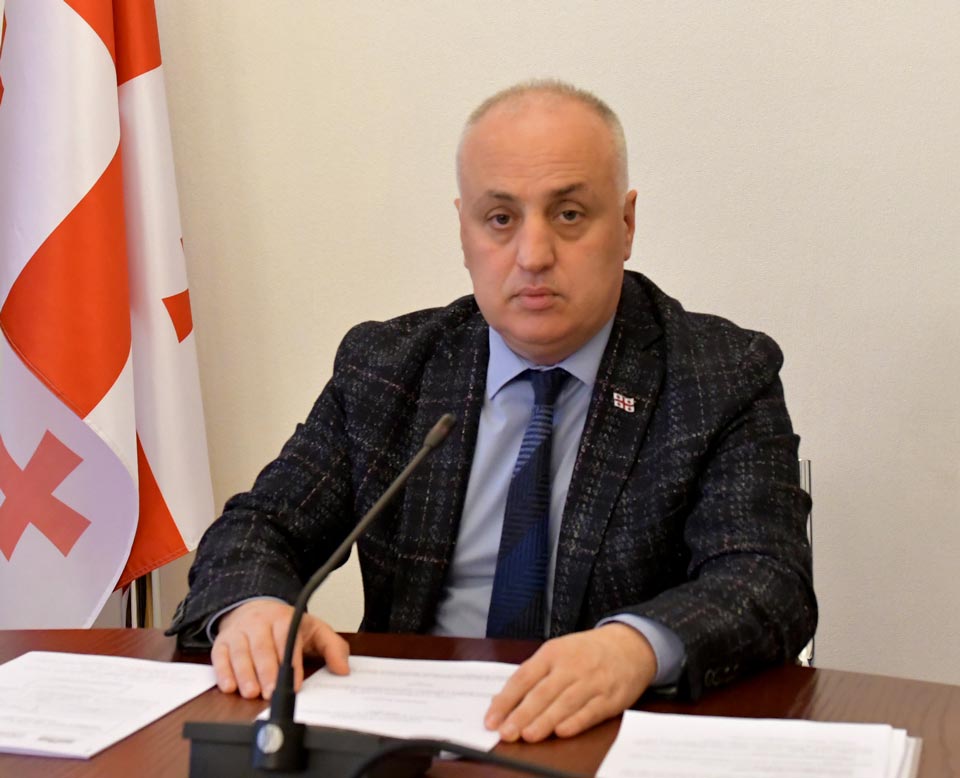 People's Power MP slams EU flag stepping
Dimitri Khundadze, MP of the parliamentary People's Power faction condemned stepping the EU flag flying in front of the Georgian parliament building.
Khundadze said such a move opposed the country's interests.
"I condemn the destruction of the EU flag in front of the Parliament of Georgia. It is not in the interests of the country and society. The attitude of one part of the society – 'I will not read, I will insult others, I will tear down the flag' and similar calls and actions are unacceptable and tarnish the state's image," he said.
The violent groups of pro-Russian Alt-Info TV Company tore down, stepped and burnt the EU flag flying at the parliament building.