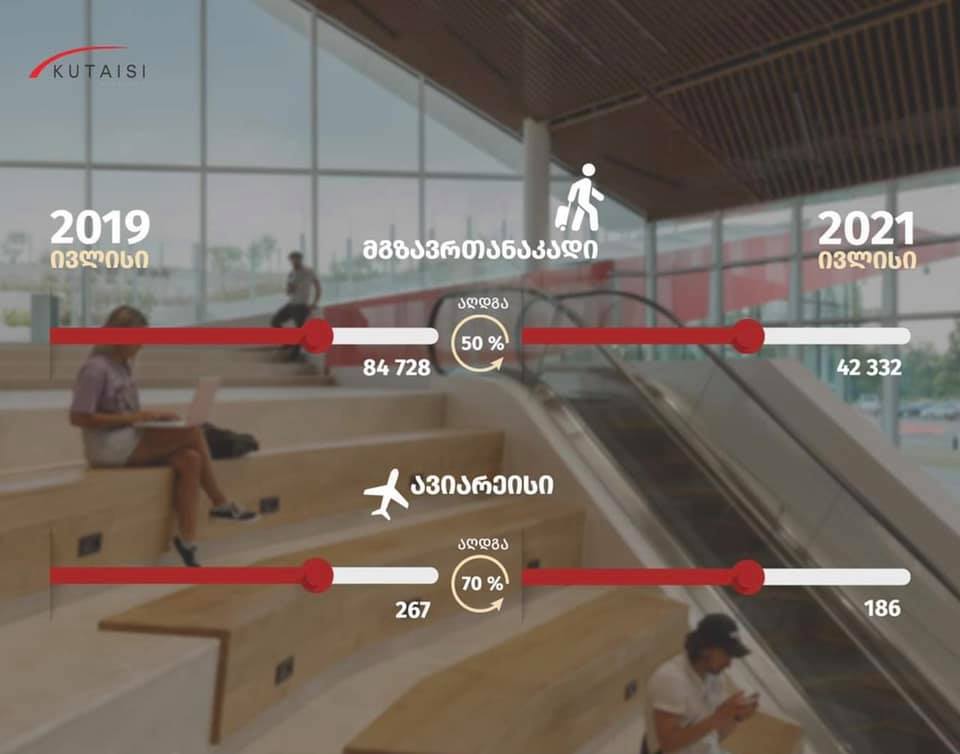 Passenger flow at Kutaisi International Airport restores by 50%, flights by 70% in July
Kutaisi International Airport served 42,332 passengers in July 2021. The passenger flow restored by 50 per cent, while flights by 70 per cent last month.
According to the Georgian Airports Union, the positive dynamics of the air movement is evident despite the Covid-19 pandemic in the country.
Three air companies operate nineteen flights to eleven countries at the Kutaisi International Airport. A total of 112 regular flights are scheduled to be carried out to the European countries and 54 to Asia in August.