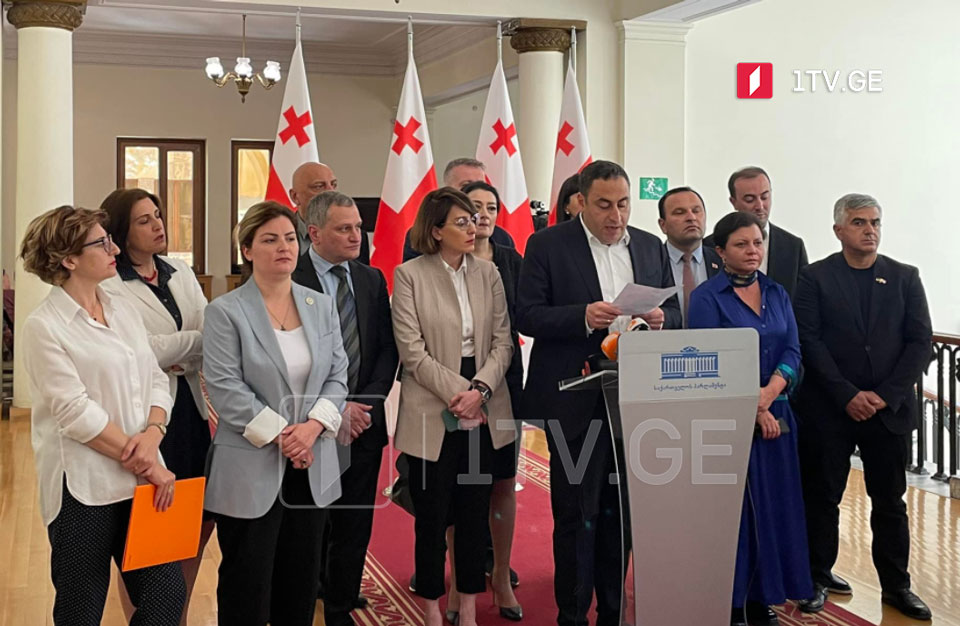 Parliamentary opposition appeals to PM
One part of the parliamentary opposition appealed to Prime Minister Irakli Garibashvili in a letter that reads that Georgia is very close to the European Union integration, which is the country's choice based on historical values.
Granting Georgia EU candidacy status is an opportunity not to be missed, with the coming weeks deciding Georgia's future.
"Georgia should show it is ready for the EU membership by taking the following steps:
1. The parliament should adopt a judicial package jointly elaborated by the opposition;
2. Complete Electoral Reform and immediately adopt constitutional amendments in 2nd and 3rd readings;
3. Stop attacking Georgia's Western partners – diplomats, MEPs and ambassadors;
4. Adopt a resolution to support Ukraine, which will emphasize and clearly condemn the war crimes committed by Russia in Ukraine;
5. The government should prepare a new legislative package that would prevent the circumvention of international sanctions against Russia or misinterpretation;
6. Nika Gvaramia, Director-General of Mtavari Arkhi, should be solved;
7. Protection of prisoner Mikheil Saakashvili, including involvement of high-level international medical experts, whose conclusion will be mandatory for treatment/rehabilitation," the letter reads.