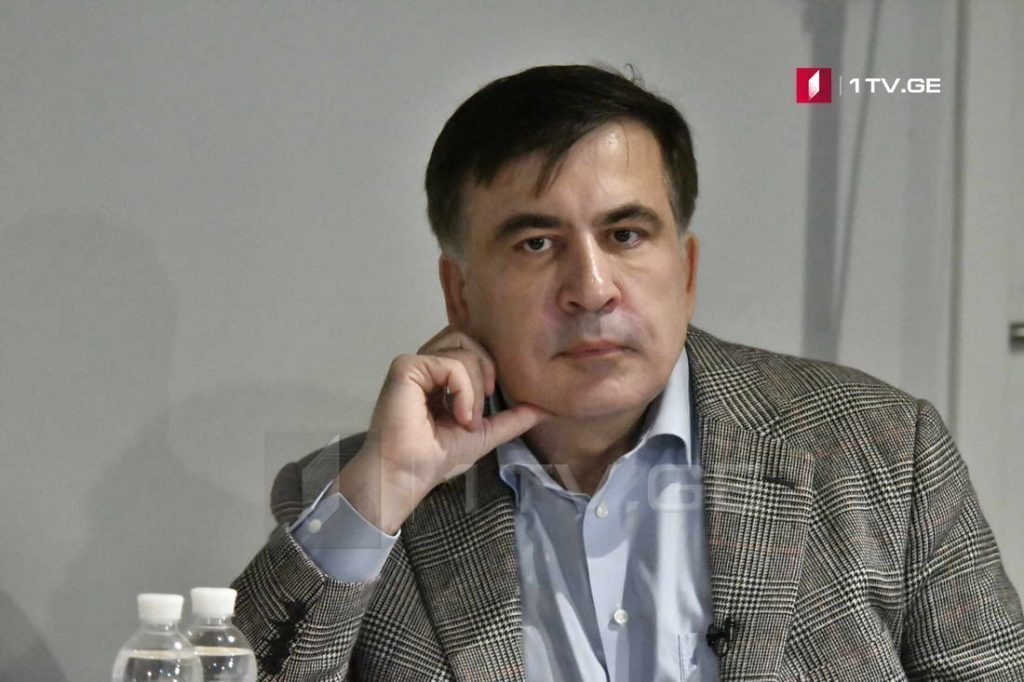 Jailed ex-president pledges he wants no office but to live freely among free and happy people
"I do not require any office, I fancy life, freedom, opportunity to move freely in Georgia and among free, happy people," jailed ex-president Mikheil Saakashvili wrote in yet another letter released from the N12 Rustavi prison.
In the letter read by his lawyer Giorgi Gelkhari, Saakashvili welcomed the ongoing civic unity and protest processes throughout Georgia, saying the current regime was trembling upon hearing the word 'revolution.'
"Rallying everywhere, we will show the world and Ivanishvili (former GD Chair) that victory belongs to Georgian people and this victory won by determination should be returned to people," Saakashvili wrote.
Ex-president welcomed the decision of Droa party leader Elene Khoshtaria and the young people, who went on a hunger strike in solidarity with him.
"I do not expect the regime, which convicted me for ridiculous cases, to pardon me. Nobody should have this illusion because I am a personal prisoner of Putin. These people get the instructions directly from Moscow. Only Georgian people can liberate themselves and me," Saakashvili claimed.
Mikheil Saakashvili's lawyer Beka Basilaia briefed the media about 'very worrying" lab results as of Thursday. According to him, Saakashvili's situation has become complicated.
Law enforcers arrested Mikheil Saakashvili in the Georgian capital of Tbilisi on October 1. He has been on a hunger strike since the very first day of his arrest.