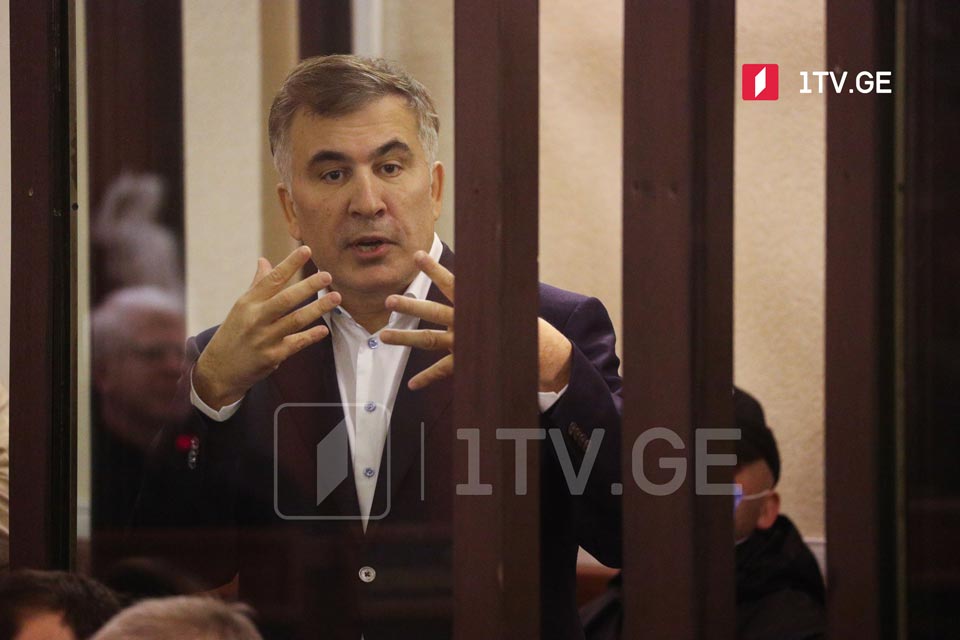 Ex-president: Georgia needs broader accord, big reset
"We are preparing for a large-scale protest in December. Georgia needs broader accord and big reset," ex-president Mikheil Saakashvili says in a letter released on the social network.
According to Mikheil Saakashvili, Bidzina Ivanishvili (founder of the Georgian Dream party) is in a bad spot. Prices go up, highest interest rates on loans, hardly won last three elections, illegitimate governance, and decreased GD supporters.
"What is Ivanishvili doing? He is strengthening punitive groups, encouraging criminals and trying to divert attention from two main topics: early elections and my release. To cause confusion related to snap elections, he introduced a 2% threshold and hospitalization in my case. He also hired "experts" whose main matter is to allege that Saakashvili's case hinders the main program of the opposition. Now his main allies are the New Year feast, he is trying to draw people's attention to such issues.
He wants to lower the temperature, create frustration and passivity. At the same time, he is preparing to arrest Gvaramia (General Director of Mtavari Arkhi), Khazaradze (Lelo leader) and shut down the media.
How should we respond? First of all, we should not let him distract us from the main direction. Second, we must explain to people what we are united. In my opinion, this is decentralization, e.g. introducing true local self-governance and, on the other hand, freedom of choice, freedom of the judiciary, prosecutor's office and the media, and freedom from violence.
We need constant resistance with two main goals in mind – elections and stopping political persecution. We are preparing for a mass rally in December. Georgia needs a broader accord and a big reset. Power is in unity!" Mikheil Saakashvili said in his statement.
Ex-president Mikheil Saakashvili is on a post hunger strike recovery at the Gori Military Hospital. Mikheil Saakashvili is charged with several criminal offences and imprisoned in absentia for six years.