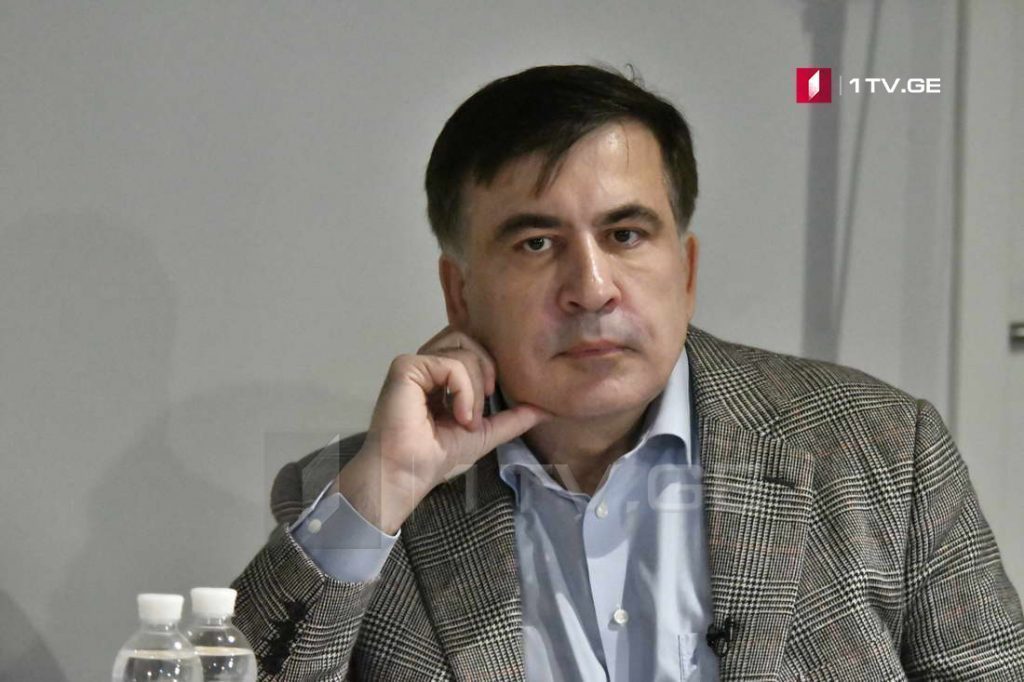 Ex-president says initiative group to work on his release campaign
Jailed ex-president Mikheil Saakashvili, who is on recuperation at Gori Military Hospital after a hunger strike, addressed a Facebook letter to the Georgian society.
Mikheil Saakashvili once again thanked supporters, Public Defender, opposition and the international community for saving his life. Saakashvili noted that he has neither the opportunity to engage in the decisive struggle against "Ivanishvili's dark Russian regime" nor the right to defend himself through a fair and independent court, dubbing himself as a 'hostage of the incumbent regime'.
"Ivanishvili's court has zero chance for me to find justice. If Ivanishvili really wanted to try me on the grounds of restoration of justice, he would have agreed to an impartial and independent court proposed by me. I repeat this offer and declare that I, unlike Ivanishvili, am not afraid to appear before a fair court freely and publicly and defend my truth in front of the Georgian people and win. Nevertheless, give me the right to an unfair court and attend my trials, where I will speak to the Georgian people and not to Ivanishvili and his puppets," Saakashvili said in the letter.
The ex-president claimed that organizing large-scale peaceful protest rallies was the most effective method to fight against the current regime, liberate Georgia and illegally displaced people.
"In order to dispel the speculations circulated by the state security services, as well as to leave more room for manoeuvre and more opportunity to concentrate on the main issue to the opposition parties, I think it would be better for the initiative group to work on my release campaign," Saakashvili said.
The ex-president reiterated that he seeks no post in the future Georgian coalition government. He also called on people to gain strength and patience and not to get tired to push on the demand for early elections.
"Now, if we pause, Ivanishvili will sign it as retreat and defeat, which is physically deadly to me and historically deadly to our homeland. Therefore, not a single step back and action, action and action," Mikheil Saakashvili wrote.