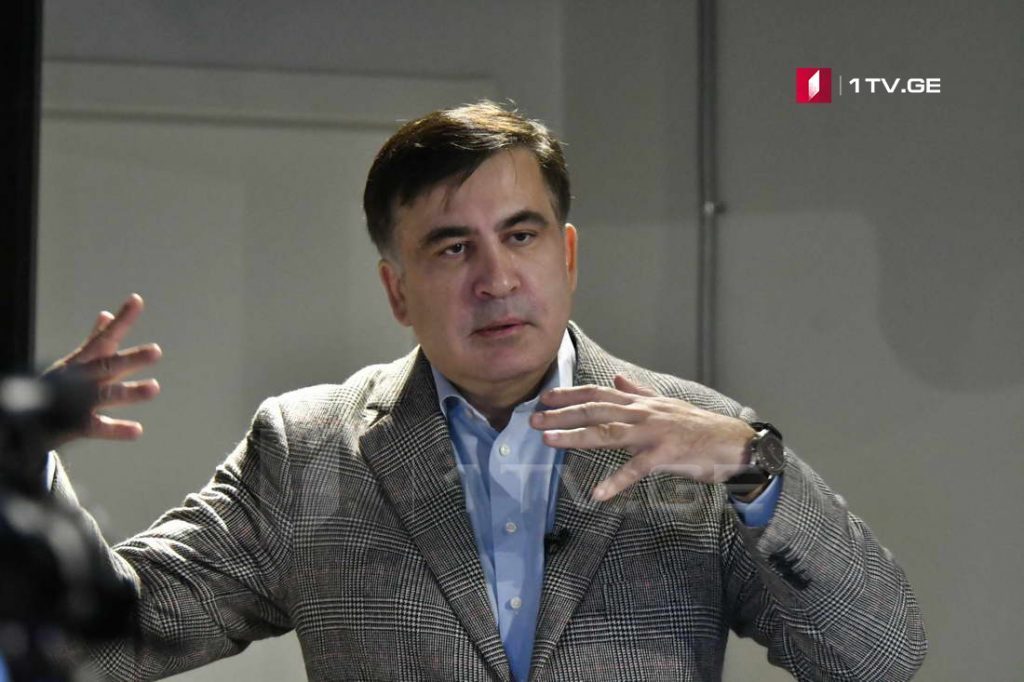 Ex-president speaks of physical abuse at Gldani prison infirmary
Transferred to N18 Gldani prison infirmary from N12 Rustavi Prison last evening, jailed ex-president Mikheil Saakashvili said he refused to cooperate with the medical personnel and would only meet his personal physician.
In a letter released from the prison infirmary, Saakashvili said his transfer aims at physical liquidation at Russian President Putin's order. Read by Saakashvili's lawyer Nika Gvaramia, the letter describes that the ex-president was transferred to the prison infirmary by deception, the authorities cancelled his dates with family members and, when transported to the Gldani prison infirmary, the convicts at Gldani prison have been chanting offensive language towards Saakashvili.
"The prison employees dragged me out from the car by force, fetched by the hair and hit me in the neck several times. Of course, I resisted. Inside I kicked some medical equipment when suspiciously looking personnel tried to jab me without permission. Everybody behaved like criminals, and it was my reaction to violence and humiliation," Saakashvili claimed.
Ex-president called on his supporters not to admit provocation but continue persistent and peaceful protests. "With unity and peace, we have to rescue our country, which is ruled by a criminal gang," Mikheil Saakashvili said.
The jailed ex-president also confirmed he shares the United National Movement (UNM) party chairman Nika Melia's decision not to hold a rally at the Gldani prison.
Law enforcers arrested Mikheil Saakashvili in the Georgian capital of Tbilisi on October 1. He has been on a hunger strike since the very first day of his arrest.