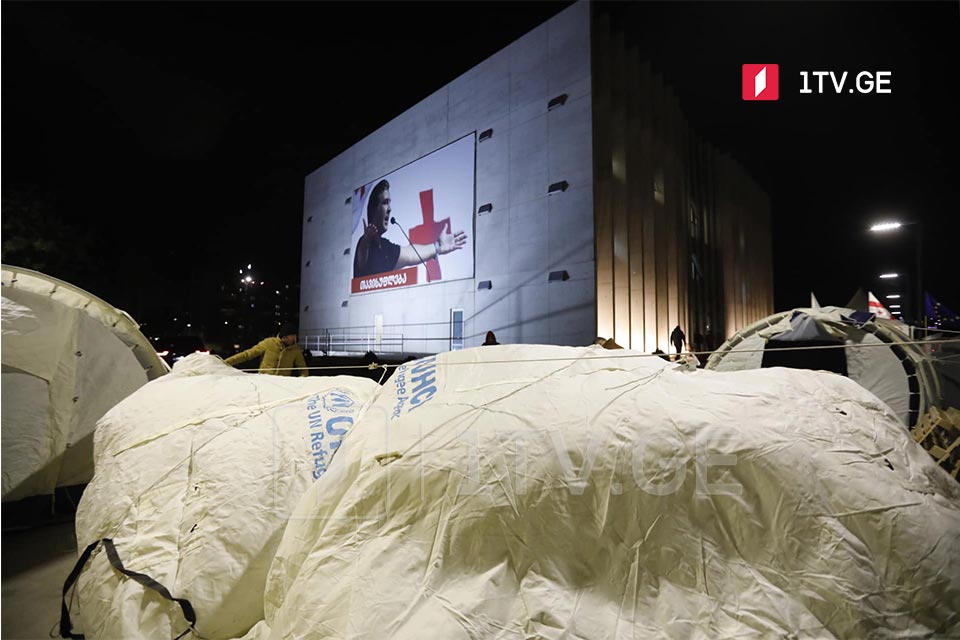 Over 100 people join UNM-led mass hunger strike, Minashvili says
Over 100 people have joined a mass hunger strike announced by United National Movement (UNM) Chair Nika Melia to demand the release of ex-President Mikheil Saakashvili, said UNM member Ako Minashvili on Wednesday.
Eleven tents have been put up at UNM HQ so far, Minashvili noted.
"This is the way and the mechanism that will lead to the final result along with other forms of protest. The main thing is to end the political persecution in the country," Minashvili stated.