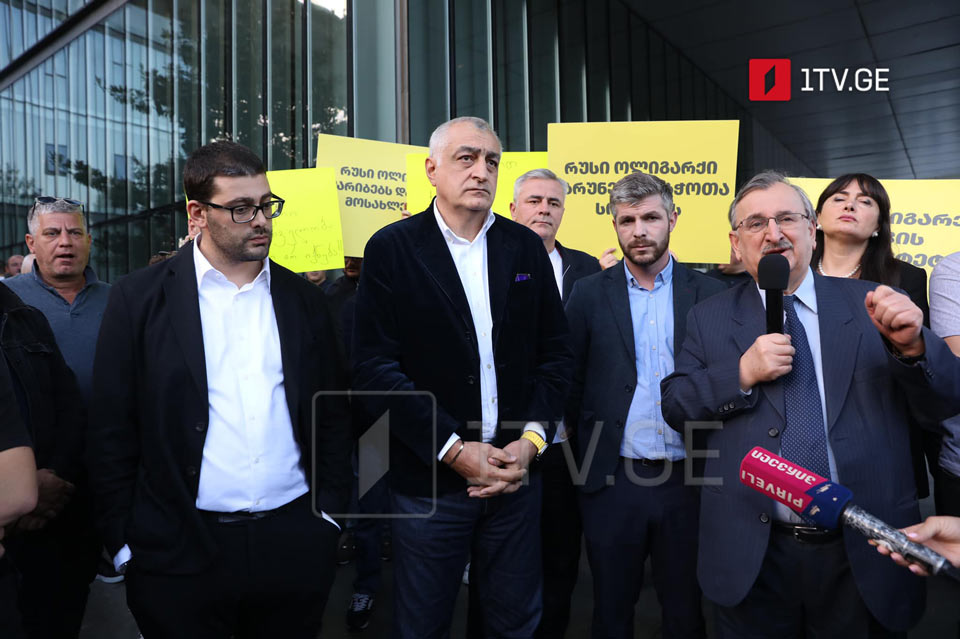 Opposition rallies against NBG's recent move
Georgian opposition parties on Wednesday held a protest rally against the National Bank of Georgia (NBG) 's recent move to alter its regulation in line with the international financial sanctions against Russia for its invasion of Ukraine, exempting Georgian citizens from being sanctioned without a domestic court judgment.
NBG Acting President Natia Turnavas's comment follows the Department of State's statement that it was designating individuals and entities to impose further costs in response to Russia's unprovoked war against Ukraine, including a Georgian-Russian businessman Otar Partskhaladze.
The opposition believes the ruling team is "threatening" the state's financial stability in a bid to protect Otar Partskhaladze.
The protesters demand Natia Turnava to step down.