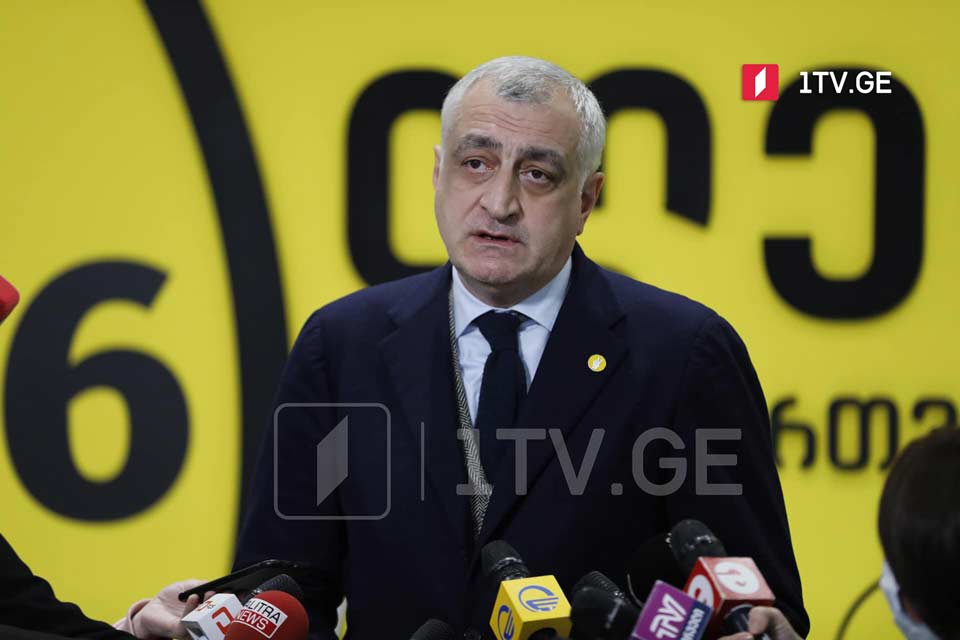 Opposition parties rebuff to sign compromise paper with gov't
The Georgian opposition parties rebuff to sign EU mediator Danielsson's compromise paper. They believe the document does not imply two key points: holding early elections and the political prisoners' release.
Lelo For Georgia party leader Mamuka Khazaradze says the EU mediator's involvement in the last lap of the talks is paramount for the final agreement.
"For the record, the opposition agreed three of the five points during talks. The remaining two points over early elections and the political prisoners were discussed in several formulas with no result," Khazaradze declared.
Strategy Agmashenebli member Sergo Chikhladze claims the party would analyze the document first with the party and other opposition members and then make a relevant decision. Chikhladze also thinks linking the early parliamentary elections to the local ones raises many questions.
Similar to Strategy Agmashenebli, Girchi party member Iago Khvichia says the party would read the document and act afterwards.
Signing compromise paper seems a bluff for the Labour Party. Party member Giorgi Gugava demands the early elections and the release of the political prisoners. "Otherwise, it is a birdseed they can feed to insiders," Gugava noted.
The United National Movement (UNM) opposition party also refuses to sign the document. UNM member Akaki Minashvili says only the ruling team's compromise on those two points would ease the current political crises. As for the 40 per cent backing for the self-government elections, Minashvili thinks it would trigger more crises.
European Georgia shares the same stance on the agreement paper. Party leader Giga Bokeria rejects signing the document as it lacks those two points. He claims only GD's agreement over early elections and the political prisoners' issue would settle current crises.
The ruling Georgian Dream party publicly signed the compromise solution prepared by the European Council President Charles Michel's personal envoy Christian Danielsson earlier today.
Georgian opposition parties that won seats in the Georgian Parliament of the 10th Convocation believe the 2020 parliamentary elections were a fraud. They have been demanding repeat parliamentary elections and the release of the United National Movement Chair, Nika Melia, and the co-founder of the TV channel Mtavari Arkhi Giorgi Rurua.
The second EU-mediated attempt to solve political crises in Georgia failed. EU mediator Christian Danielsson proposed a solution to political actors on March 31.