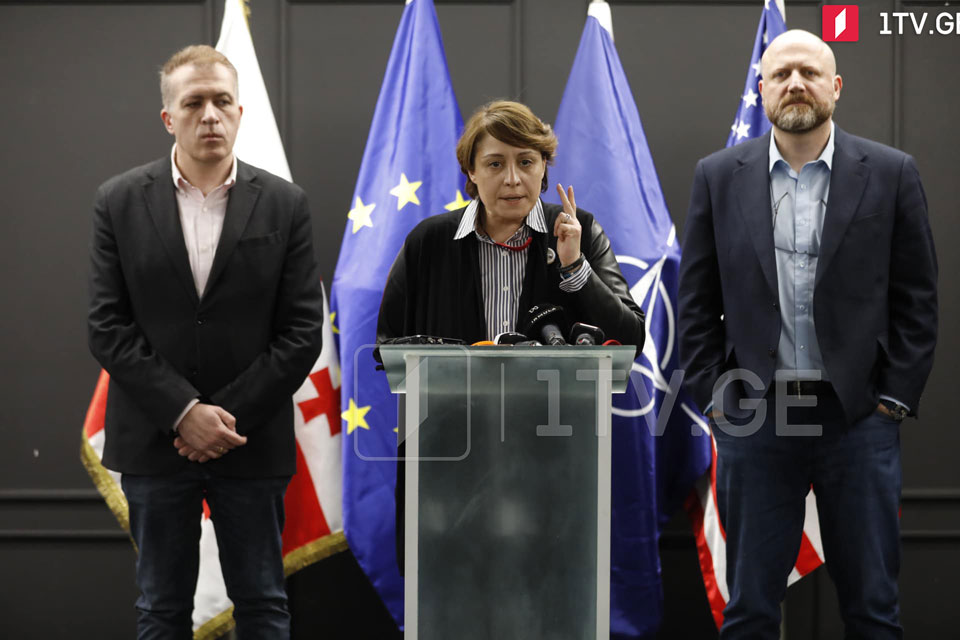 Opposition leaders call for consolidation for power shift 
Opposition party leaders of Girchi – More Freedom, Strategy Agmashenebeli and Droa on Wednesday echoed the report by the European Parliament's Foreign Relations Committee.
The opposition leaders called for the unity as "the Georgian government does not want to implement the 12 recommendations" that could pave Georgia's way to EU candidate status.
Girchi – More Freedom's Zurab Japaridze believes "the society must now stand together so that the country does not lose its course to Europe." He stressed the need for consolidation.
Droa's Elene Khoshtaria, claims the government lacks the political will to move the nation closer to Europe, adding that "we should take responsibility and change this government in a consolidated manner."
According to Strategy Agmashenebeli's Sergo Chikhladze, "now, more than ever, the only option is the consolidation of the pro-Western people and political spectrum."
Chikhladze stressed that "it is crucial to unite and swiftly remove the pro-Russian Georgian Dream from power."