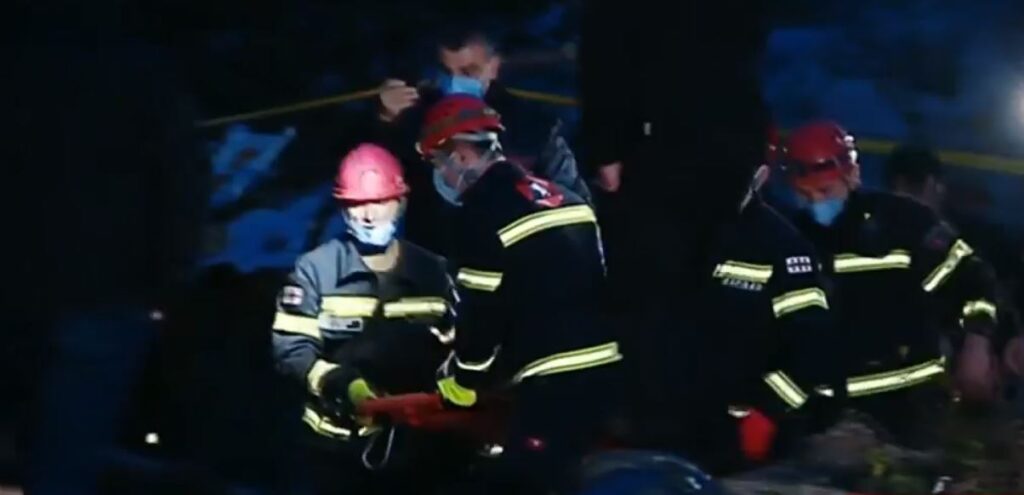 One person removed from and land mass in Tkibuli mine
Rescuers removed one of the two persons who were stuck below a land mass in Tkibuli mine of the Imereti region.
The man was taken to a hospital with various body injuries. The search-rescue operation continues to find the other individual.
Two men got stuck under mass of land in Tkibuli mine when they were extracting coil illegally from a private mine in an open manner.