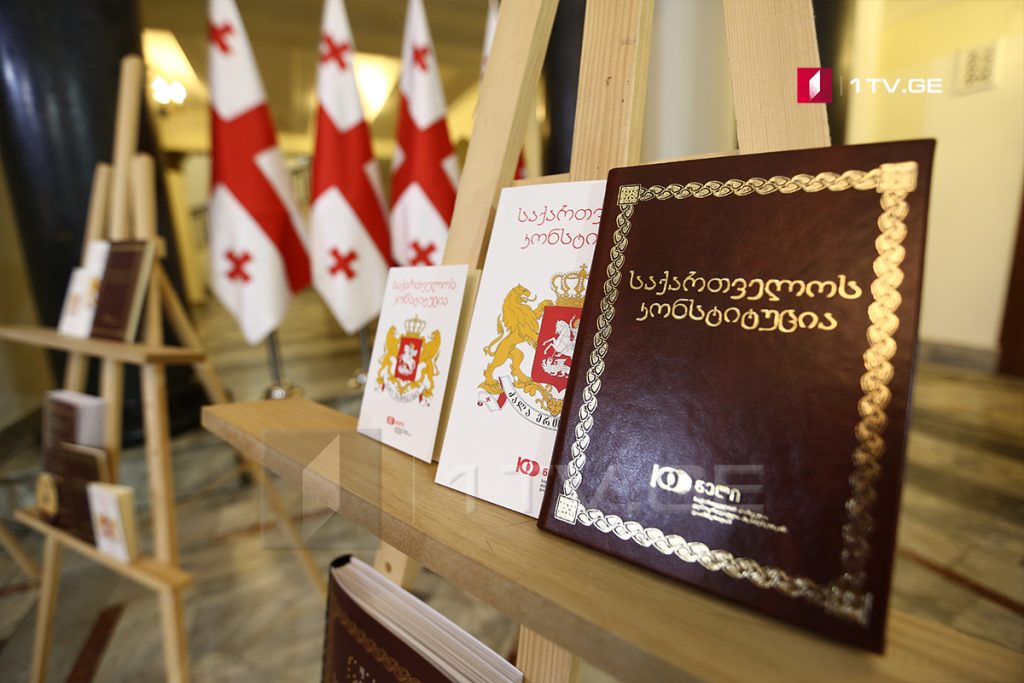 New Constitution to be enforced after inauguration of 5th President of Georgia
New Constitution will be enforced in Georgia after the inauguration of the 5th President of Georgia. The Constitution consisting of 11 chapters and 78 articles sets the principles of human rights and defines authorities among the governmental branches.
The constitution says that Georgia is a social-legal state which cares about the enforcement of social justice, equality and solidarity values. The Constitution guarantees equality of all citizens regardless of their race, gender, ethnical background, language, religion, political attitude, and prohibits discrimination by any other sign.
Based on the new Constitution, marriage is defined as a union between a woman and a man with purpose of forming a family. Also, agricultural land plot can be owned by a government, self-governance unit or a Georgian citizen.
The Constitution stipulates that increase of general taxes or introduction of a new tax will be possible through a referendum.
Starting 2024, the country will move onto a proportional (party) system of rule. From January 2019, the Georgian parliament building will be based in Tbilisi.
Following October 28, 2018, presidential elections, President of Georgia will be elected with 5-year-term through open balloting by the Election Collegiums, which will be staffed by members of parliament and 300 members of self-governance bodies from across the country and all members of Adjara and Abkhazia Autonomous Republics. The membership of Election Collegiums will be approved by the Georgian Central Election Commission (CEC).
The National Security Council will be abolished and National Defense Council will be created instead to be chaired by President of Georgia.
The constitutional changes were approved in September of 2017. President Giorgi Margvelashvili vetoed the changes. However, the parliament managed to override the veto, and the draft of the Constitution was finally adopted with 117 votes for and 7 – against.