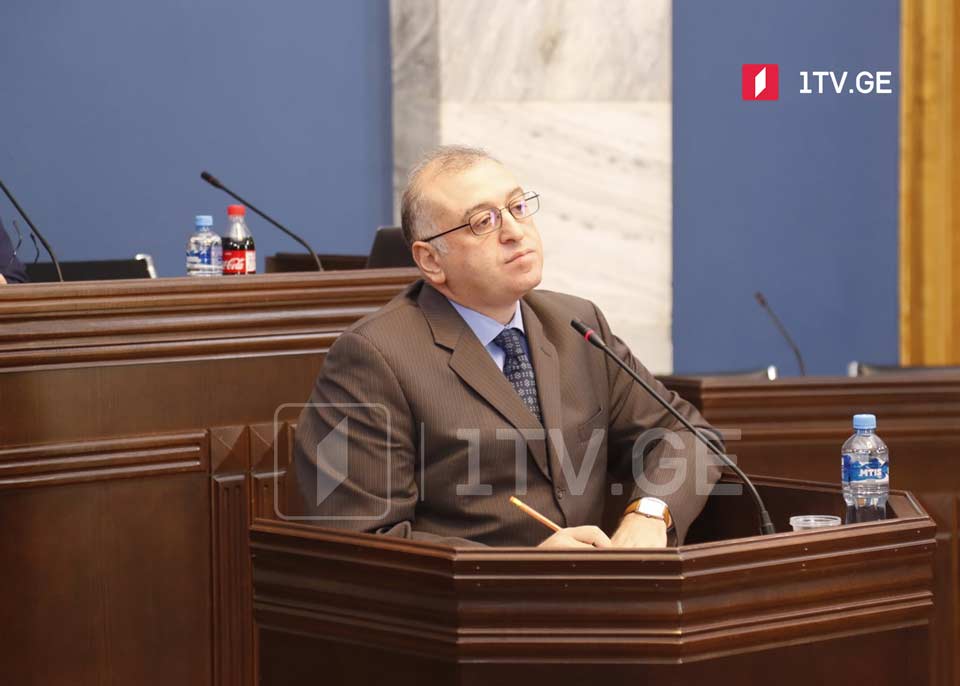 NBG President says National Bank sometimes makes 'unpopular' but 'needed' decisions
The President of the National Bank of Georgia (NBG), Koba Gvenetadze, is presenting the 2021 report to the Parliament, stressing that the NBG's mandate and the core task is to ensure price stability.
"The National Bank should ensure the stability and transparency of the financial system and promote the country's sustainable economic growth without jeopardizing the performance of its central purpose," Gvenetadze went on.
In his report, the NBG President reviewed the factors that triggered the inflation rise and revealed the bank's moves on this matter.
"In 2021, the global central banks forwent tightening monetary policy. However, compared to the other countries, the Georgian National Bank detected the increase in inflationary expectations and the risks of second-round effects from the get-go and has tightened the monetary policy to prevent them. In particular, in 2021, the National Bank gradually hiked the monetary policy rate from 8.0 per cent to 10.5 per cent.
I would like to anew emphasize that the National Bank sometimes makes unpopular, painful, but necessary decisions and each of its judgments is optimal," Gvenetadze stated.