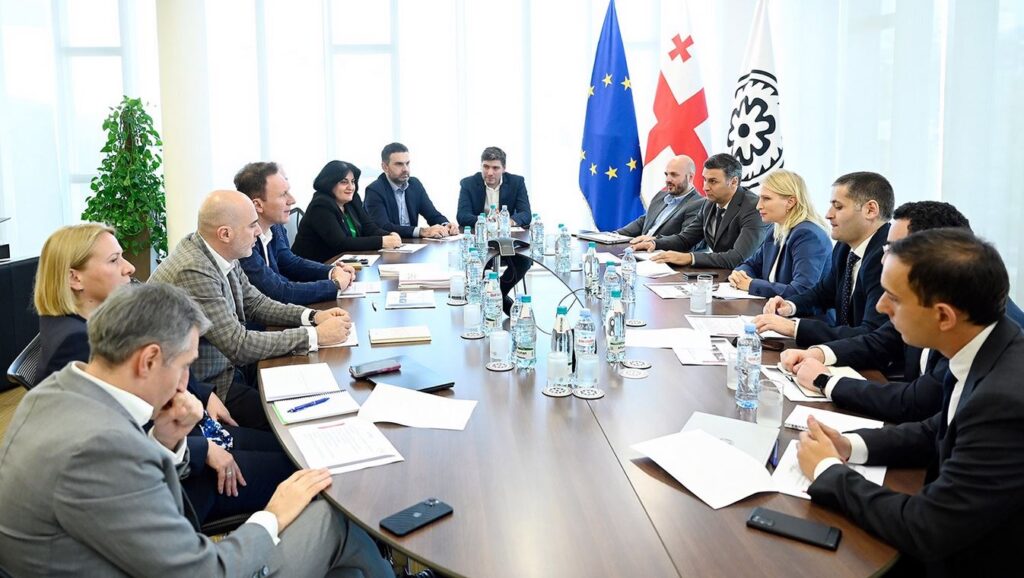 NBG Acting Governor meets EU Ambassador
Natia Turnava, Acting Governor of the National Bank of Georgia (NBG), on Wednesday, hosted Paweł Herczyński, EU Ambassador to Georgia.
According to the NBG's press office, the discussion covered the regulation amendment on the enforcement of financial sanctions imposed by the U.S., Great Britain and the European Union following Russia's invasion of Ukraine.
"We had a very good meeting with the EU Ambassador, discussing details of the regulation approved by the National Bank of Georgia. We noted that the enacted amendment serves to perfect the compliance with restrictive measures and fully harmonize with the legislation of Georgia. Once again, we reiterated that the financial system and the National Bank of Georgia remain committed to the enforcement of international sanctions. Clearly, the Ambassador had questions about this decision, and received a detailed explanation from us. Also, we highlighted the importance of macroeconomic stability for Georgia, and talked about current challenges. Cooperation with the International Monetary Fund was one of the important issues. It was noted that the IMF program, that is temporarily suspended, should be restored as soon as possible", said Natia Turnava.
Paweł Herczyński noted that the meeting pinpointed the importance of the NBG as a strong and independent professional state institution.
"We discussed the latest events around in the National Bank of Georgia. On my part, I have stressed the key importance of the NBG as a strong and independent professional state institution. Of course, we especially noted the need for macroeconomic stability for all beneficiaries of EU assistance, especially now, when in a month the European Commission will issue its first enlargement report on Georgia. One of the 12 priorities, namely the priority number 2, speaks specifically about strong state institutions. I sincerely hope that the IMF program will be restored, and that would help us to continue smoothly the cooperation and direct support to Georgia", he stated.