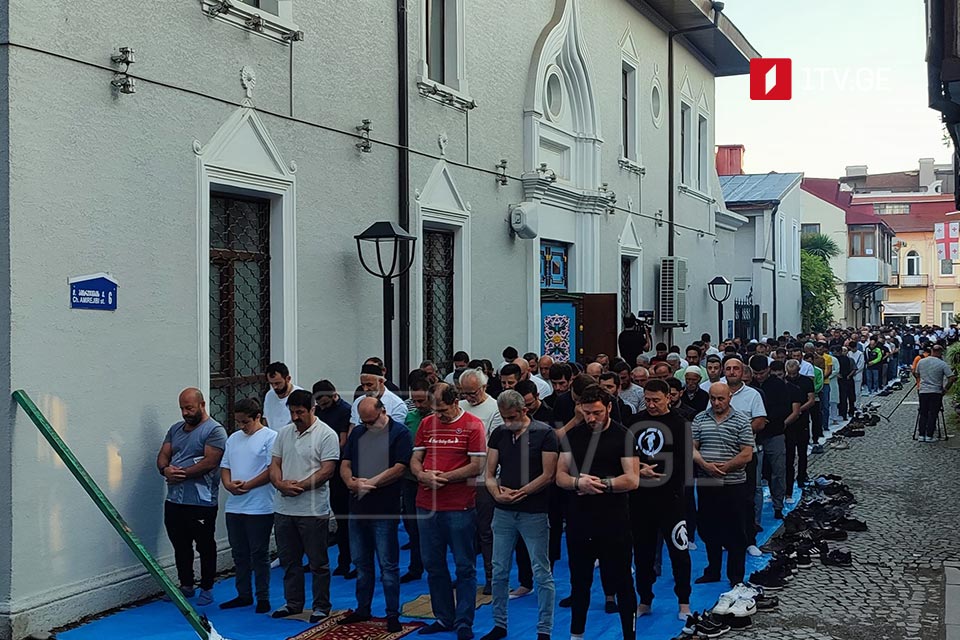 Muslims celebrate Kurban Bayrami
Muslims celebrated Kurban Bayrami, the second of two religious holidays celebrated annually worldwide by the Muslim community, with festive prayers at sunrise in the central mosque in Batumi, the Adjara region.
Adam Shantadze, the Mufti of western Georgia, conducted the festive prayer. Chairpersons of the Adjara government and Supreme Council congratulated Muslims on the holiday.
Kurban Bayrami, also called the Feast of the Sacrifice, honoured the willingness of Abraham (Ibrahim) to sacrifice his promised son.
The holiday is celebrated 70 days after Ramazan Bayram, a month of fasting, and lasts for three days. Muslims visit relatives and help neighbours and socially vulnerable families during these days.