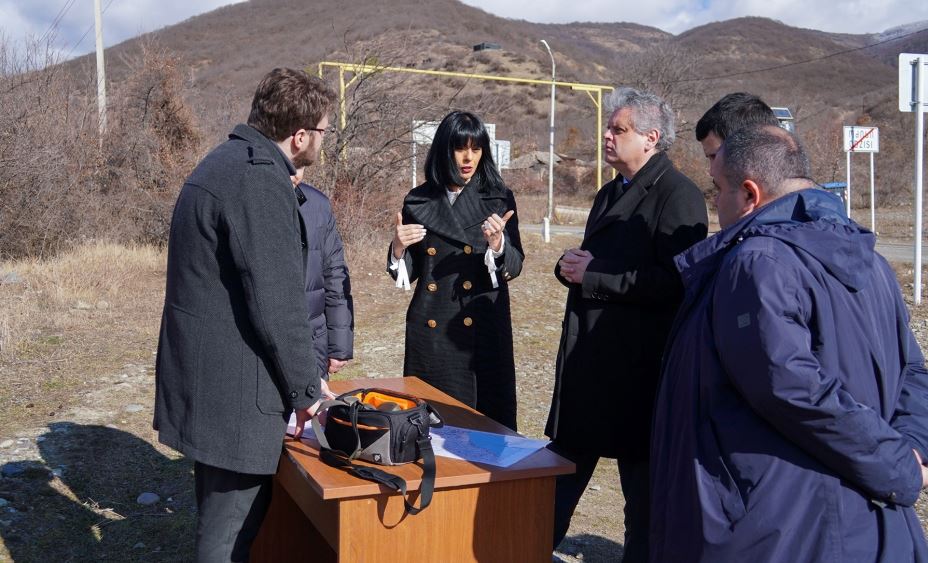 Moldovan Vice PM visits ABL in Odzisi village
Moldovan Vice Prime Minister for Reintegration Oleg Serebrian, within the framework of his 2-day visit to Georgia, arrived at the Administrative Boundary Line (ABL) with occupied Tskhinvali region in Odzisi village together with Georgian State Minister for Reconciliation and Civic Equality Tea Akhvlediani.
Oleg Serebrian inquired about the current situation, security environment, artificial barriers, facts of unlawful detentions and restrictions imposed by the occupation regime.
Tea Akhvlediani emphasised the necessity of informing international partners about the situation, basic human rights breaches, and their participation in the release of unlawfully held Georgian nationals.
Moldovan Vice Prime Minister shared the experience of a similar situation in Transdnestr.
"I think many issues unite us. That is why the actions between Tbilisi and Chisinau should be more coordinated with our European colleagues. I also visited the EU Monitoring Mission and asked questions about the reality of the occupied Abkhazia and Tskhinvali regions. For my colleagues and me, the meetings were informative and interesting but, at the same time, distressing experiences," he said.