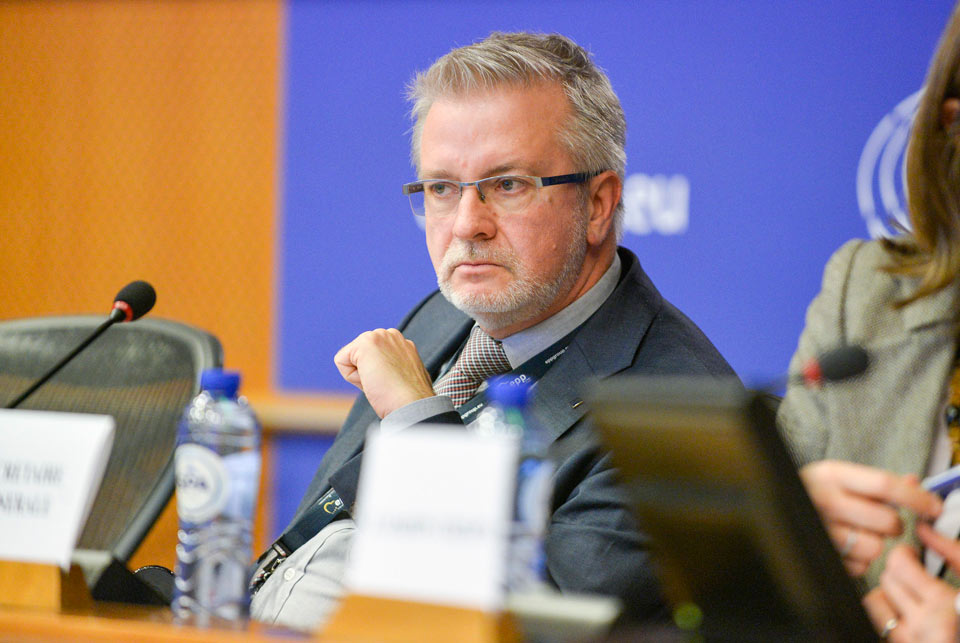 MEP Michael Gahler calls on stakeholders to be solution-oriented
Everybody should remain at the negotiations table and see the interests of the country, said Michael Gahler, Foreign Policy Spokesman of the EPP group in the European Parliament,  in an exclusive interview with the Georgian Public Broadcaster (GPB).
The MEP talked about the political crisis in Georgia and called on the government and the opposition to be solution-oriented.
"No one has the reason to lean back and say that I have made a concession in the room and others have to take it up. No, it is for all to remain at the table, and it is for all to see the interests of the country and not to think that they are currently in one or the other stronger or weaker position.
In a functioning democracy, at the end, you meet somewhere, you find landings where everybody can live with. I appeal to the stakeholders to be solution oriented, also not to accept intervention from the back meaning from the ruling side Bidzina (Ivanishvili, former GD Chair) or Misha (Saakashvili, former president) from the opposition," Michael Gahler said.
The opposition and the ruling Georgian Dream party held negotiations mediated by EU's Christian Danielsson on March 18. Danielsson, a special envoy for the European Council President on the Georgian political crisis, spent a week in Georgia to help the sides agree. However, the talks ended with no promising outcome.