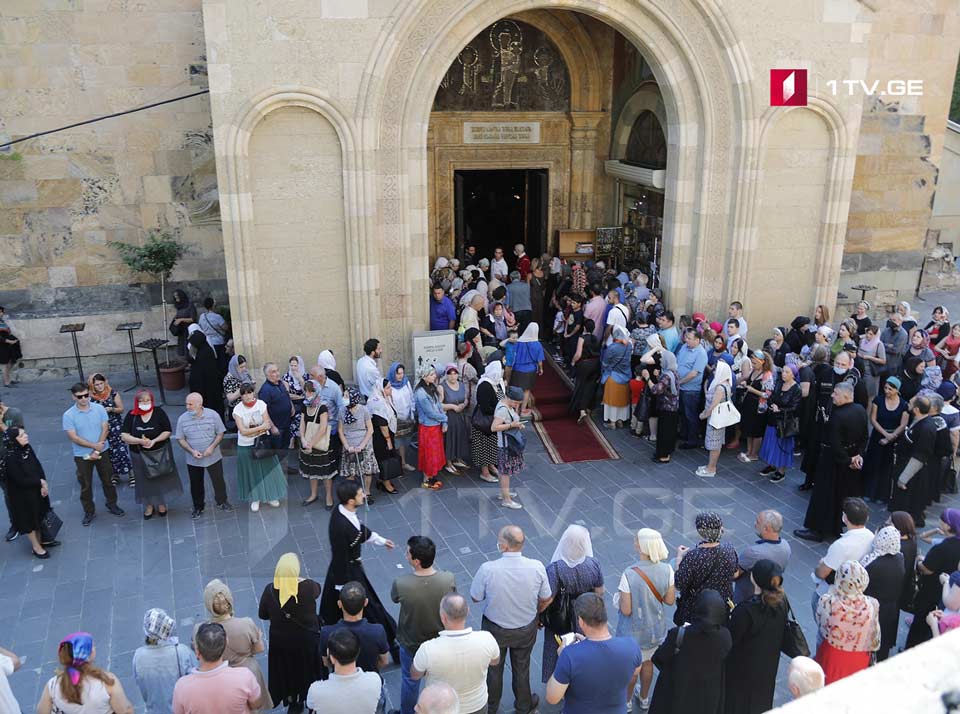 Mariamoba in Sioni Cathedral (PHOTOSTORY)
August 28 marks one of the greatest holidays in Georgia – Mariamoba, known as the Dormition of the Mother of God.
This day commemorates the assumption of the Blessed Virgin into heaven. All churches throughout Georgia hold special ceremonies and religious services in retaliation to this day.
The Catholicos-Patriarch of All Georgia Ilia II is conducting a festive service in Sioni Cathedral.