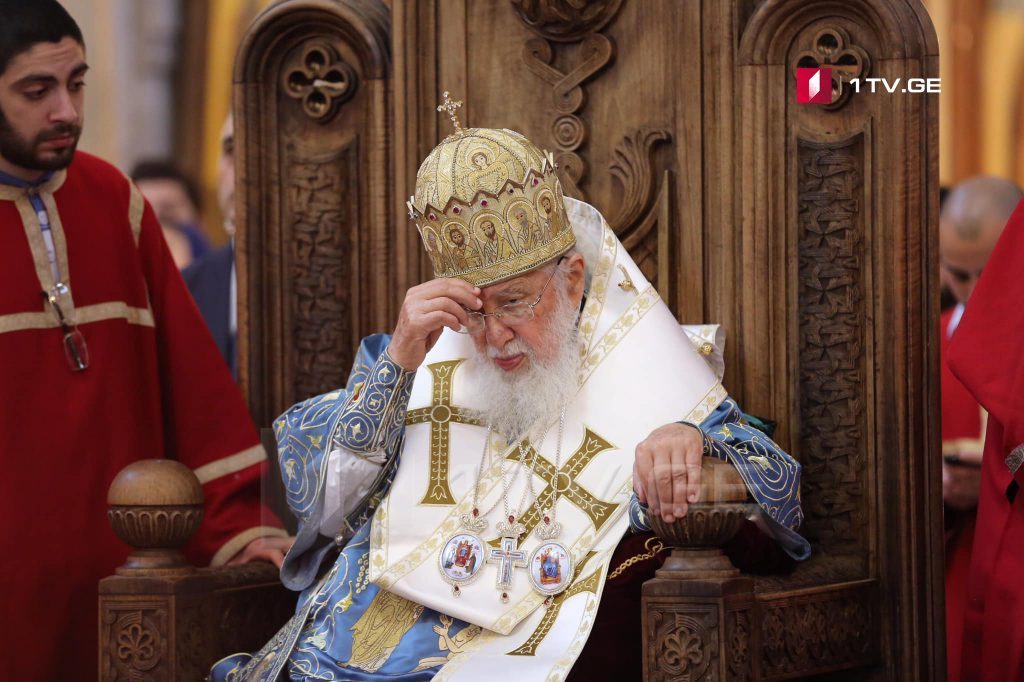 Patriarch: Future is peaceful, kind. Mother of God will not allow Georgian man to fall
"We should remember that the future is peaceful and kind, the Mother of God will not allow a Georgian man to fall," said the Catholicos-Patriarch of All Georgia Ilia II during the sermon after the festive service in Sioni Cathedral.
Ilia II of Georgia called on the people not to be afraid of hardship and injustice.
"Do not be afraid when you see people in poverty. We need to remember one more thing that people need to live for others. A person should bring joy to other people. In this case the person is happy. Be happy, be joyful, joy and love will save us", said the Patriarch.
August 28 marks one of the greatest holidays in Georgia – Mariamoba, known as the Dormition of the Mother of God.
This day commemorates the assumption of the Blessed Virgin into heaven. All churches throughout Georgia hold special ceremonies and religious services in retaliation to this day.