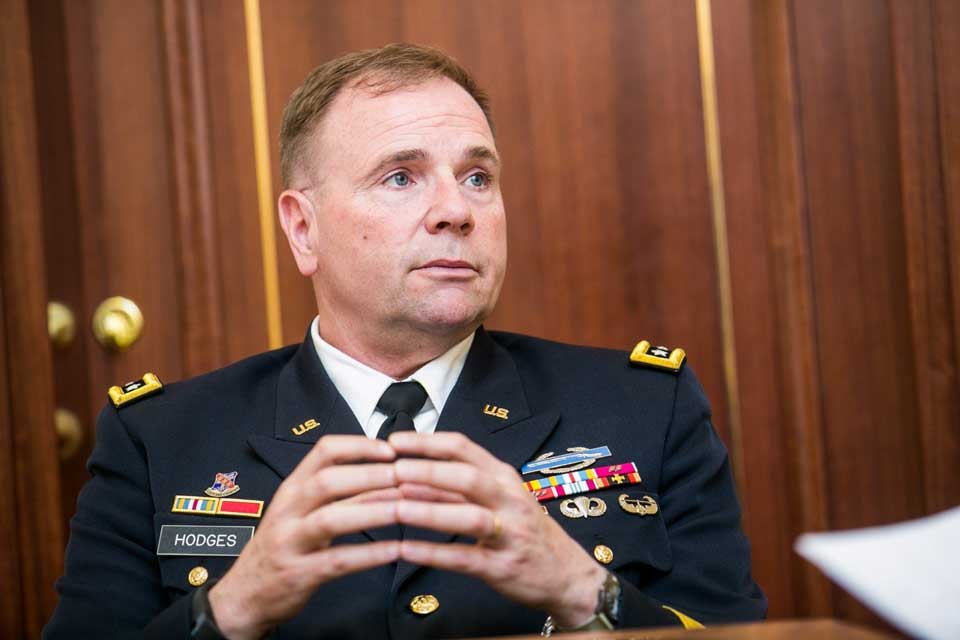 Lt. Gen Hodges recommends Georgia "stand on right side of history"
Lieutenant General (Retired) Ben Hodges, the former commanding general of the US Army Europe, urged Georgia to stand on the right side of history.
According to Ben Hodges, Georgia will benefit from the support of Ukraine, which will "emerge victorious" from the war.
"I cannot understand why Georgia is not more firm in support of Ukraine. It makes no sense. Georgia will benefit not only now if Ukraine wins but also from a collective security agreement and some sort of collaboration after this war is over. So, I don't see any benefit for Georgia to be in the hank of the Kremlin," Lt. Gen Hodges told the media.
According to him, the Kremlin is losing this war, having its economy destroyed, and hundreds of thousands of Russians coming to Georgia last September unwilling to mobilize and fight in Ukraine.
"It seems to me a disconnect between what most Georgians believe that they should be supporting Ukraine and what the government does or does not do. I don't understand that. It is Georgia's benefit to be on the right side of history," Hodges stated.
He went on to say that "Georgia's long-term prosperity and security depend on the Black Sea region where there is freedom of advocation, free trade, no interference from Russia, and businesses are allowed to develop.
"So, make sure you are on the right side of history here because Ukraine is going to emerge victorious, and the United States is developing a strategy for the greater Black Sea region, and Georgia will be an important part of it," he said.