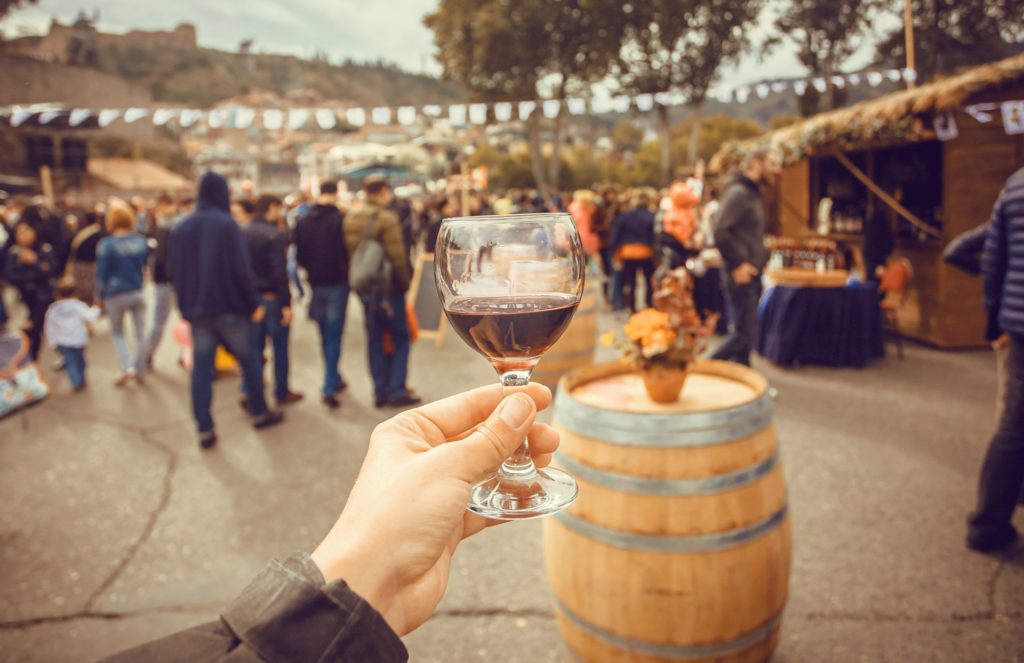 Lonely Planet recommends travelers to attend Tbilisoba [Photos]
Tbilisoba tops the list of the best culinary festivals of autumn 2019 by Arrival Guides.  The blog of the world's largest travel guide publisher Lonely Planet recommends travelers to attend Tbilisoba to dealing with the autumn blues.
The article notes that there is hardly a reputed travel publication that hasn't listed the Georgian capital as an "it" destination for 2019.
"If you've been meaning to find out what the fuss is all about, there is no better time than the first weekend of October, when the annual Tbilisoba festival takes over Old Tbilisi", – reads the article.
According to publication,  October 5 and 6 will see the city streets flood with open-air concerts, folk dance performances, cultural happenings and, naturally, the true star of the show – spectacular culinary offerings from all across the country.
The author of the article singles out khinkali (scrumptious soup dumplings sealed with a twist), mtsvadi (juicy pork barbecue), khachapuri – (a cheese-filled, almond-shaped local take on pizza, often with an egg on top), and pkhali balls.
"Wine and chacha (Georgian brandy) flow freely until the festivities culminate in a spectacular firework display, making Tbilisoba our top pick of the year's autumn food festivals", – the article reads.
The article also advises the travelers to attend festivals in Australia, the US and Italy.