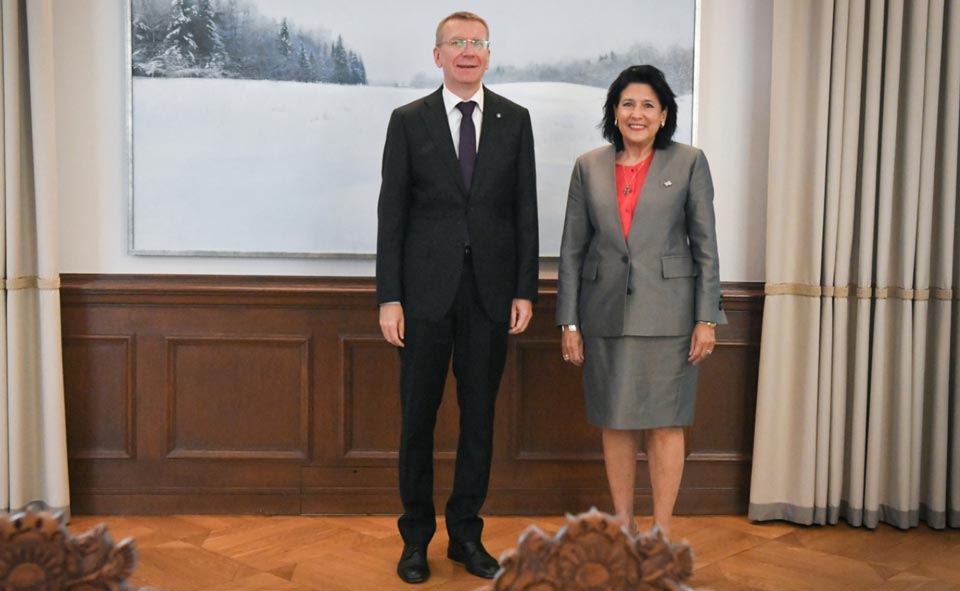 Latvian President encourages Georgia to accelerate reforms for EU candidacy
During a meeting between the Presidents of Georgia and Latvia, Latvian President Edgars Rinkēvičs urged Georgia to make further progress in implementing reforms and fulfilling recommendations necessary for obtaining European Union candidate status, the Latvian Presidential Administration reported.
At the same time, E. Rinkēvičs noted that the overwhelming majority of Georgians support Georgia's irreversible progress towards EU membership.
"Taking into account the expectations of the Georgian society and the significant support for European integration, the political forces of Georgia should do their utmost to seize the historic opportunity, fulfil the recommendations of the European Union and obtain the candidate status," the Latvian President emphasised.
President Rinkēvičs also noted that Georgia should join the EU Common Foreign and Security Policy, including the EU sanctions against Russia.
The meeting between Georgian President Salome Zourabichvili and Latvian President Edgars Rinkēvičs took place on September 26.