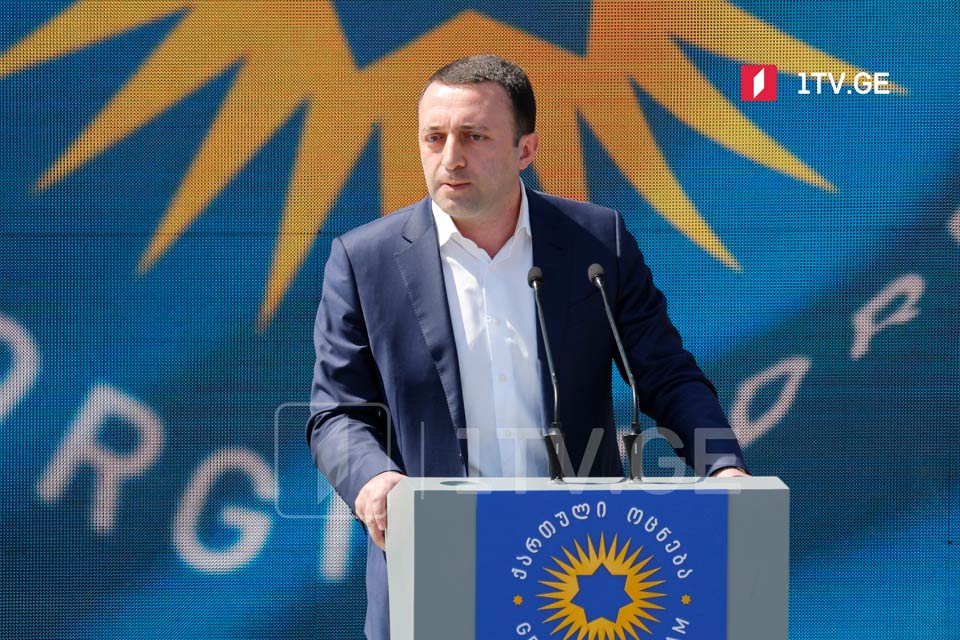 GD to nominate mayoral candidate in Khelvachauri
The ruling Georgian Dream (GD) party nominated Zaza Diasamidze for Khelvachauri mayoral candidate in the Adjara region of Georgia.
Speaking at the Gonio Fortress, where the nomination took place, Prime Minister Irakli Garibashvili said the GD party was the only political force that ensured long-term peace, stability and development in Georgia. He said the population needs no revolutions or wars, and nobody would succeed in destabilizing the country.
Parliament Speaker Kakha Kuchava said that Gonio Fortress is a symbol of support for western partners as many centuries ago. "The fortress stands firm. We are strong and not only in this region," Kuchava claimed.