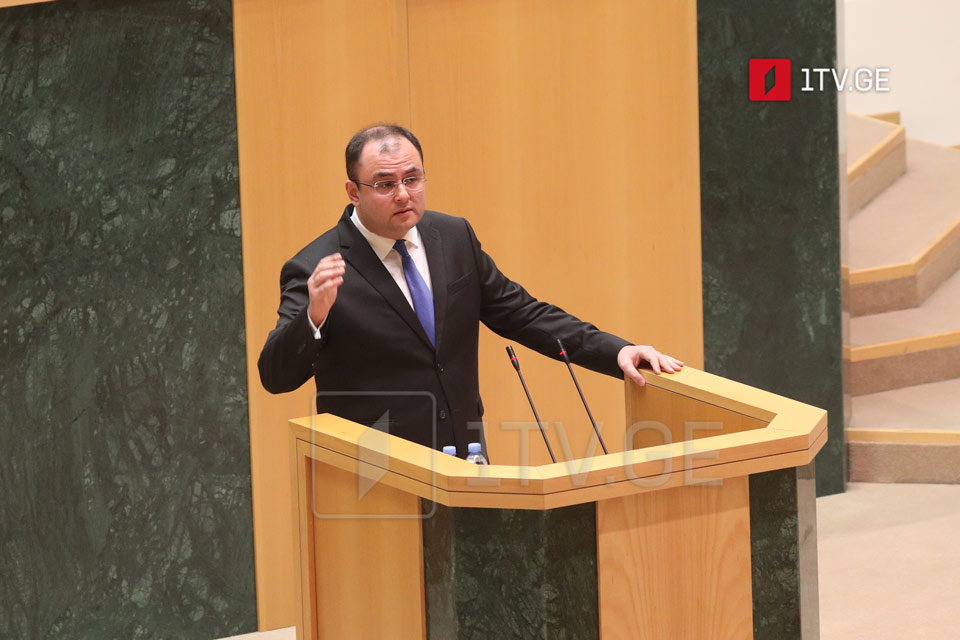 Justice Minister reports to parliament
Georgian Justice Minister Rati Bregadze reported before Parliament in the form of a Ministerial Hour on Friday.
Here are the main takeaways:
In 2024, a broadcast studio called "Justice" will be created. It will act as a professional media channel for attorneys and will attempt to improve the awareness of the public on legal issues.
A unified database of individuals affected by the 2008 Georgia-Russia war was submitted to the European Court of Human Rights in Strasbourg (ECHR). There are over 35,000 victims on the list of those who will get compensation from the Russian Federation.
At this point, over 155,000 land plots have been measured around the country, and ownership rights for over 59,000 landholdings have been registered. The registration process will be finished by the end of 2024. According to Bregadze, "Georgia will be one of the countries where land ownership concerns will be effectively controlled."
The Minister highlighted the National Archive's restoration efforts as well as several infrastructural initiatives. The Shida Kartli regional archive will be built in Gori in 2023, while the Mtskheta-Mtianeti archive will be built in 2024.
The age limit for becoming a notary public has been raised to 70. The geographic scope of the Notary service is expanding. A total of 310 notaries will be appointed in Rukhi, Khobi, Lentekhi, Ambrolauri, Oni, Tianeti, Dusheti, Dedoplistskaro, Akhmeta, and Tskaltubo.