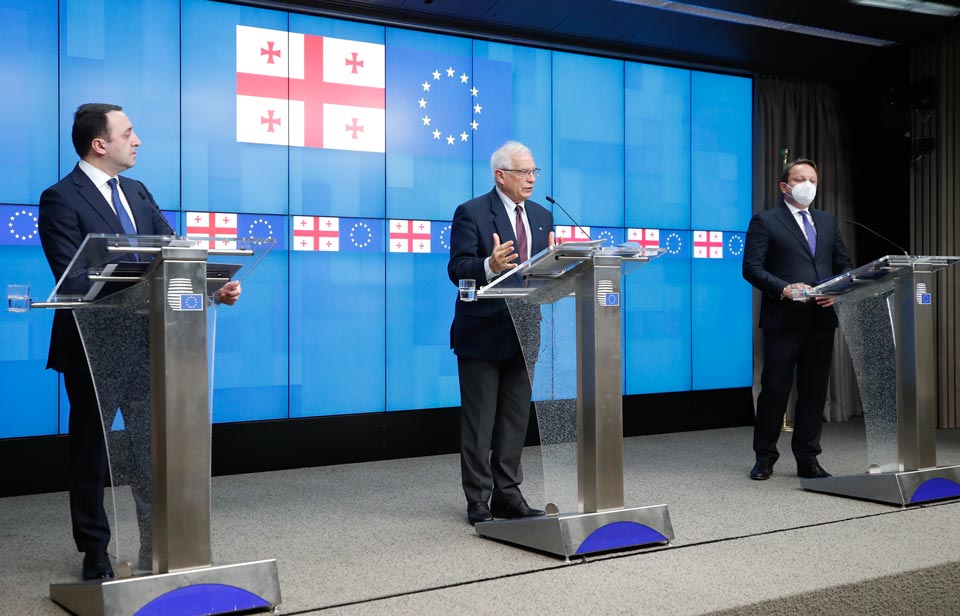 Josep Borell: PM committed to constructive cooperation, opposition to do the same
Josep Borell, EU High Representative for Foreign Affairs and Security Policy, mentioned the ongoing negotiations in Tbilisi in his preliminary remarks during the press conference following the EU-Georgia Association Council on 16 March 2021. According to Borell, EU special envoy Christian Danielsson will make a specific offer to the parties in the coming days.
"European Union has long been engaged in facilitating dialogue between the political parties in Georgia, and recently we moved from facilitation to mediation after the visit of European Council President Charles Michel to Tbilisi in early March. Today, at the meeting, during the formal part of the conversations, we took stock of these mediation efforts which have been led by President Michel personally and by his personal envoy Christian Danielsson, who is staying in Tbilisi as we speak, presenting several points to get full engagement on the issues that have to be solved. Unhappily, there is no agreement yet, but I understand from my discussion with the Prime Minister that he is committed to constructive cooperation and progress. The same thing has to be done by the opposition. Mr Danielsson will make concrete proposals along the lines we have been talking about in the coming days. And for sure, as in any situation like this, give and take will be needed from both sides to find a mutually agreeable outcome," Borell stated.