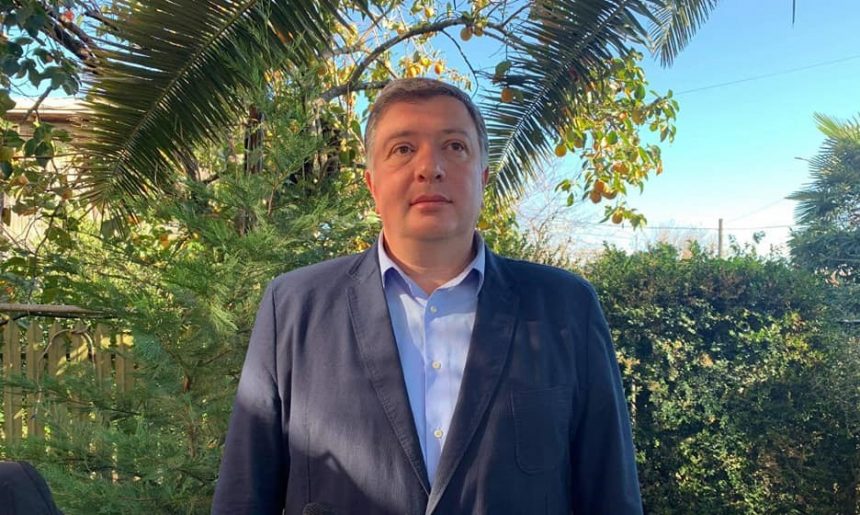 Irakli Okruashvili expressed support to Zugdidi Majoritarian MP Candidate Gigi Ugulava
Irakli Okruashvili, Leader of Victorious Georgia Party and Gigi Ugulava, Majoritarian (single) MP Candidate of European Georgia Party in Zugdidi met with supporters in Zugdidi town of Samegrelo region.
As Okruashvili said during the meeting, he will support Ugulava in Zugdidi Majoritarian Election Constituency. Okruashvili expressed hope that the support would not cause dissonance in the united opposition.
"We have special reason for supporting each other and we remain committed to the unity, which was formed at Labor Party office and managed to liberate us from prison," Okruashvili claimed.
Ugulava thanked Okruashvili for support. He said he was sure that this support would lead to the positive result. According to Ugulava, the opposition was in favor of nominating united majoritarian candidates from the beginning.
"Unfortunately, this was achieved in some constituencies, in some – not, but in the end, it will still bring its synergy and on October 31 we will all celebrate the victory over Georgian Dream. This will be the moment of liberating our country," Ugulava said.