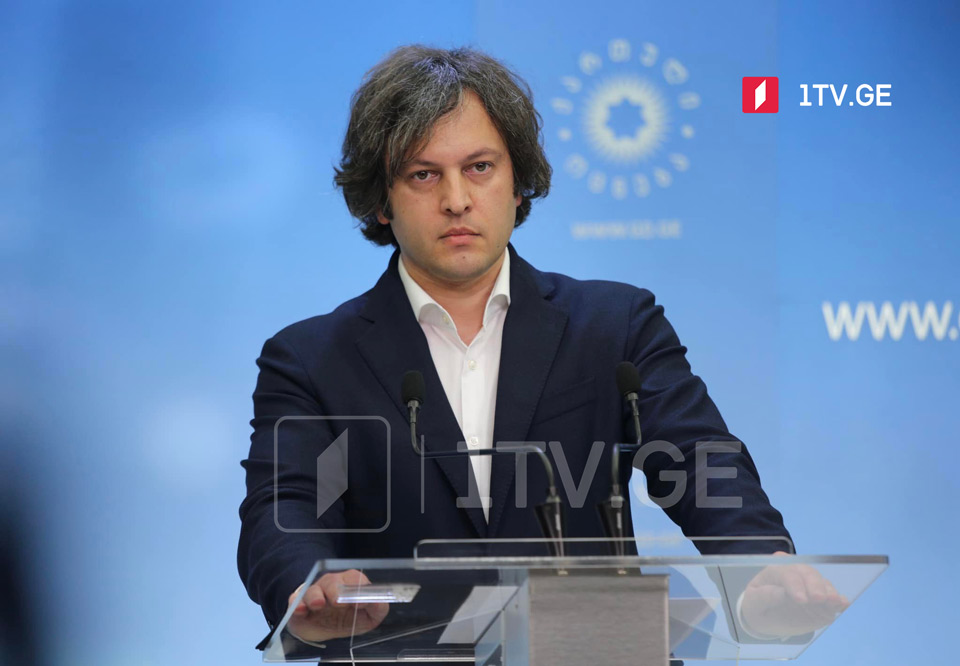 GD Chair says opposition tries to make it look Georgia helps Russia bypass sanctions
Georgian Dream Chair Irakli Kobakhidze remarked on a "simple scheme" by the opposition that has been unravelled so that everyone could see what Kezerashvili, Khoshtaria, and their partners are serving in Georgia.
"This is a very interesting scheme," Kobakhidze observed. "A ship related to Kezerashvili enters Batumi Port, and then Khoshtaria, who is paid by Kezerashvili, delivers a briefing discussing this ship, implying that this is how sanctioned goods enter Georgia."
According to the GD Chair, the opposition is trying to make it look like Georgia ensures Russia could bypass international sanctions.
"The goal of all of this is straightforward. They sought to portray Georgia as facilitating Russia's circumvention of sanctions, but in reality, Kezerashvili was behind it all," Irakli Kobakhidze stated.