Ian Kelly - We've a lot of questions regarding the special operation, US is ready to provide assistance to Georgia in investigative process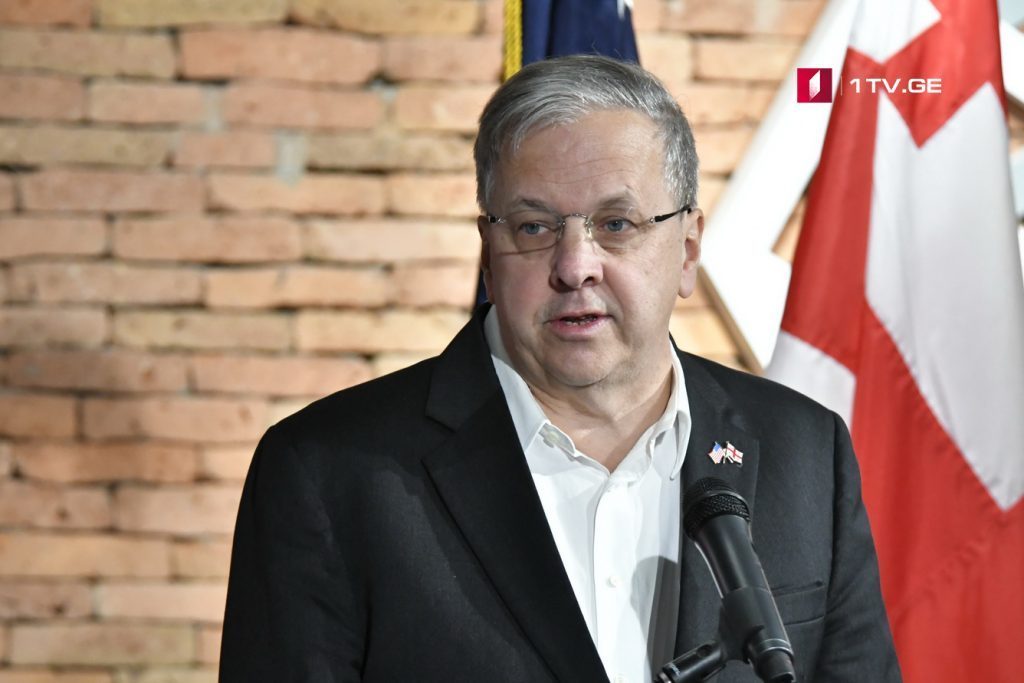 FBI experts are involved in the investigation of anti-terrorist operation – US Ambassador to Georgia Ian Kelly made the regarding statement at the parliament of Georgia.
According to Ambassador the US is ready to provide any kind of assistance to Georgia in the investigation process.
"We did offer some assistance, some technical assistance, and we are already providing it. Clearly, this is an issue that affects all of us. This is an issue of international terrorism. Georgia is our partner and of course, we are ready to provide any kind of assistance", -said the Ambassador.
To the question what is the main challenge in the fight against terrorism, Jan Kelly answered:
"It is very important that we share information, cooperate in covering these operations and prevent horrific attacks. This is a really important issue. We work together and I am very pleased that cooperation between the United States and Georgia is very productive",  – he said.
As for the reports that the person killed in the special operation was Akhmed Chataev, the Ambassador said that it must be confirmed with 100 %.
"We have a lot of questions obviously. And I think the Georgian government has a lot of questions too. First of all, we should make sure with 100% that this person was Ahmed Chataev. We are ready to provide any kind of assistance to Georgia", – he said.
Asked whether the US participated in the special operation, the ambassador said that "it was a Georgian operation."