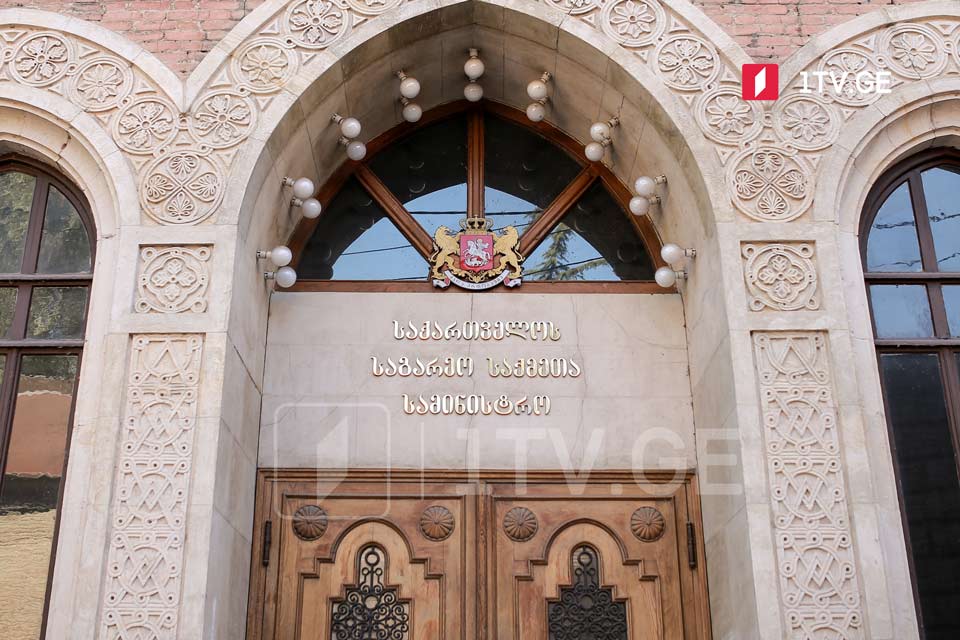 House-passed National Defense Authorization Act includes vital records about Georgia, Georgian MFA says
The US House of Representatives has passed its version of the National Defense Authorization Act for Fiscal Year 2023, which includes vital records supporting Georgia, the Ministry of Foreign Affairs of Georgia reports.
"The bill affirms strong US support for NATO and European partners in the face of regional threats and Russian aggression against Ukraine and underscores the importance of powerful alliances and partnerships," Georgian MFA says in its statement.
According to the Ministry, the House of Representatives approved an amendment, initiated by Congressman Austin Scott, and submitted by Chair of the Armed Services Committee Adam Smith, which includes the vision of the US Congress on strengthening the strategic partnership with Georgia and the importance of boosting cooperation in defence and security spheres.
"The bill mentions Georgia as a valuable friend of the United States, a strategic partner and NATO aspirant country, which consistently strives to strengthen shared values ​​and interests. It also noted that the security of the Black Sea region is of strategic importance for the United States, especially amid Russia's unjustified war in Ukraine. It emphasizes that strengthening Georgia's defence capabilities is paramount for Euro-Atlantic security, US national security tasks and strategic interests in the Black Sea region.

According to the draft, Georgia is an important international economic, energy-transit and trade hub, an integral part of the East-West Corridor that is vital for Europe's energy security and diversification of strategic supply routes. The document notes that Russia's illegal occupation of two regions of Georgia, attempts at de facto annexation and hybrid war tactics pose a challenge to the national security of Georgia and European security as a whole," the statement reads.
The House believes the US should deepen the strategic partnership with Georgia in all priority areas, continue supporting its sovereignty and territorial integrity, strengthen de-occupation efforts and support the country's EU and Euro-Atlantic aspirations.
According to MFA, the report attached to the draft underlines the importance of maintaining ongoing security relationships with partners such as Georgia, Finland, Sweden, and Moldova. The bill directs the Secretary of Defense to submit a report outlining the strategy and plan to speed up training and modernization programs within the Georgia Defense and Deterrence Enhancement Initiative (GDDEI) no later than March 1, 2023.
"Work on the National Defense Authorization Act enters an active phase in the US Congress. Under the procedure, the US Senate will also approve its version of the bill, after which both versions will be reconciled and submitted for the President's signature," the statement reads.