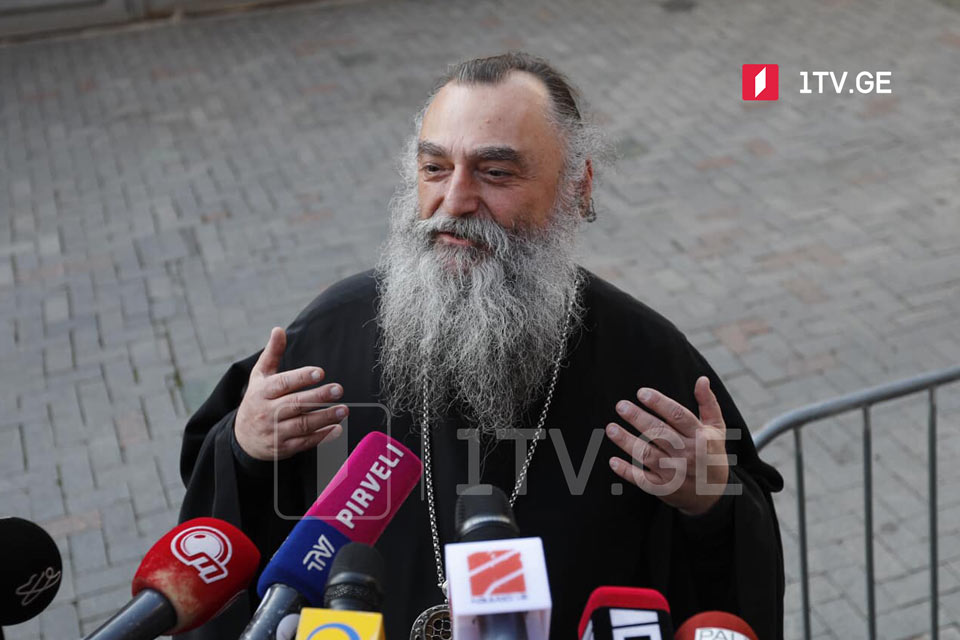 Holy Synod convenes
After a five-hour delay, the Holy Synod session ended with only a few matters discussed. The post-session statement will be published shortly, according to the Patriarchate.
The bishop Nikoloz (Pachuashvili) explained that "the patriarch felt weak, but he gathered strength and held the session."
When asked if the session touched on the patriarch's future successor, bishop Nikoloz (Pachuashvili) stressed "no one will live to see that day."
"The patriarch will be around for a long time and we will celebrate the 50th anniversary of the patriarch's enthronement. Heed my warnings," Pachuashvili underscored.
Asked about jailed ex-president Mikheil Saakashvili, the bishop noted that today's session did not cover this very topic, adding that "we are touched by Mikheil Saakashvili's state."
"I visit him with the patriarch's blessing, and offer the Eucharist. I did so today, as well. This is our church's approach towards this person. What's more? The metropolitan pays him visits. We don't have any power, we live in a secular nation, we're results-driven, and we have no legal clout, " Pachuashvili told media outlets.