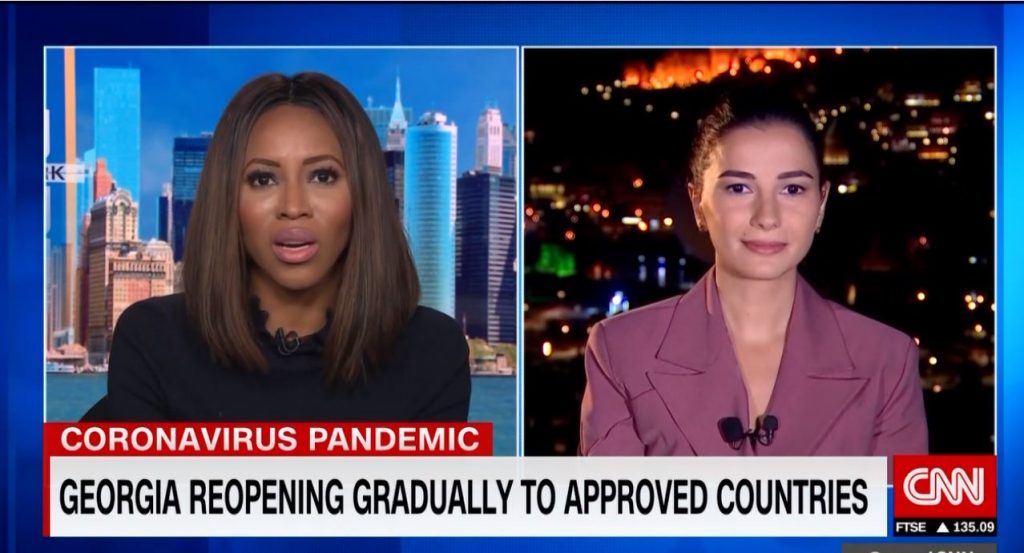 Head of Georgia National Tourism Administration gives interview to CNN on tourism, pandemic
Head of the Georgia National Tourism Administration Mariam Kvrivishvili told CNN the country is a success story of how to fight the coronavirus.
Mariam Kvrivishvili stressed Georgia "will continue to be hyper-vigilant to protect everyone equally in the country."
"Only in 2019, with our own population 3,7 million, we were able to host more than 9 million international travellers.

Georgia aims to remain safe and of course, we will do everything with our power to remain safety today and tomorrow. That includes the decision on opening up gradually and carefully and reopening the border with those countries where the epidemiological situation is under control.

Of course, we hope farther expand of the list of those countries as situation worldwide stabilizes," said Mariam Kvrivishvili.
Head of the Georgia National Tourism Administration pointed out that the Georgian government has implemented actively safety regulations and public health protocols.
"We have been quite successful to increase testing capacity for everyone who needs it.

Our international airports are fully equipped with international standards.

Our private sector is fully prepared to greet international travellers," noted Kvrivishvili.