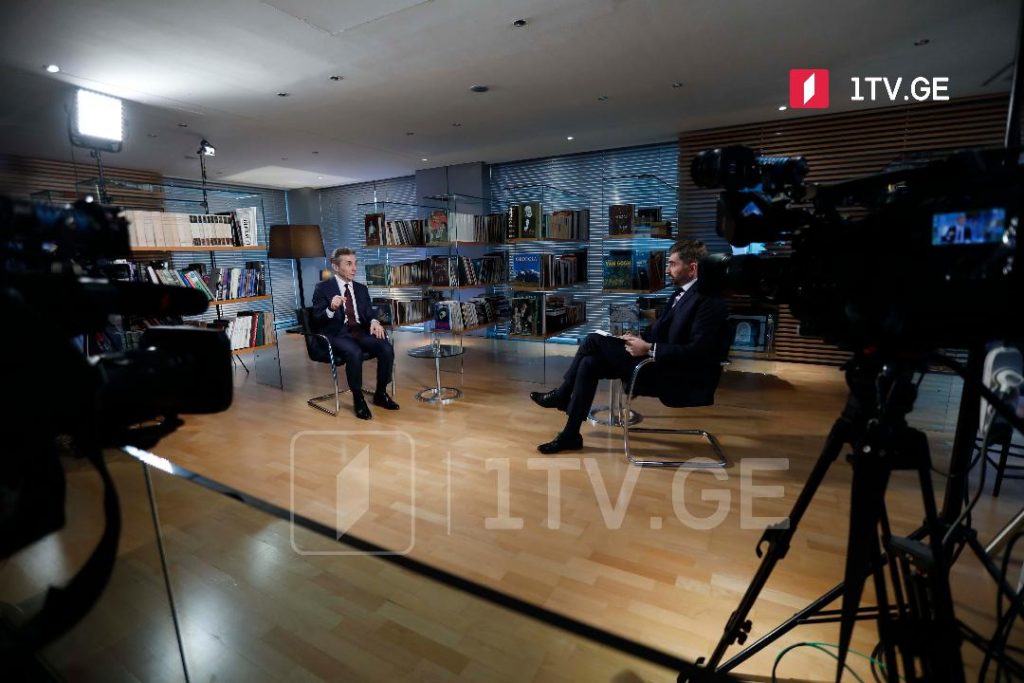 GPB interviews Bidzina Ivanishvili
The Georgian Public Broadcaster's prime-time TV program Tavisupali Khedva (Free Vision) will host Bidzina Ivanishvili on Tuesday.
The interview with the former Prime Minister of Georgia and founder of the Georgian Dream party will be aired at 10:30 pm local time.
Bidzina Ivanishvili gave for his first televised interview after retiring from politics to the First Channel of the Georgian Public Broadcaster.
"I am no longer going to consult the team. I will no longer be a public person, and most likely, this is my final interview. I did what I could. Why should I come back? Need to return means I did something wrong. But if I did not do it right, why shall I go back, right? As simple as that. The only thing I asked the team is to do not avoid opposing each other. Our society has seen everything, it has a choice, and it has learned to choose and control.
Nothing will happen to the Georgian Dream in the next four or five years. Sorry, Georgian society will no longer replace the Georgian Dream with scatterbrained parties. A new force of more talented people will emerge. I will catch healthy politicians succeeding the Georgian Dream. In 2024 we will apply for EU membership. Let's go to the family of the most developed and fascinating democracies, where our place is," Ivanishvili said in an interview with GPB.