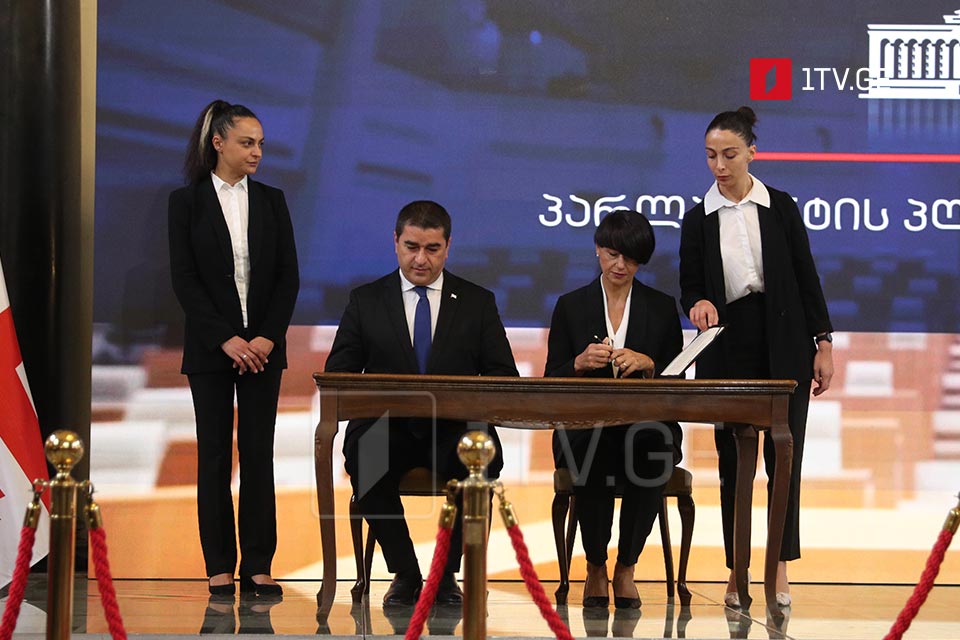 GPB, Georgian parliament sign Memorandum of Cooperation
Georgian Public Broadcaster and the Parliament of Georgia signed a Memorandum of Cooperation (MoU) on Monday.
As per the MoU, the Parliament and the Georgian Public Broadcaster will collaborate to launch the Parliamentary Channel, which will broadcast parliamentary events under the rules of the parliamentary procedure. The Parliament will determine the content, time, and duration of the broadcast, and the GPB will ensure the availability of live broadcasting.
Parliaments and public broadcasters in many European nations collaborate in various ways to guarantee that the public has access to information about the legislature and its operations. Such collaboration between the supreme legislative body and the public broadcaster enables the audience to obtain information straight from the source on matters that are important to them.
"Cooperation between the Georgian Parliament and Georgian Public Broadcaster gains new momentum," said GPB Director General Tinatin Berdzenishvili.
She stressed that the GPB, likewise 112 organizations from 56 member countries of the European Broadcasting Union (EBU), "shared joint values and created a common and reliable media ecosystem" that contributed to the "establishment of an informed and strong society."
"I believe that the independent public broadcaster is one of the key achievements of our country. It needs care and strengthening. I think the public broadcaster is the cornerstone of a democratic society. Therefore, today is an evident example of this approach," Tinatin Berdzenishvili said.