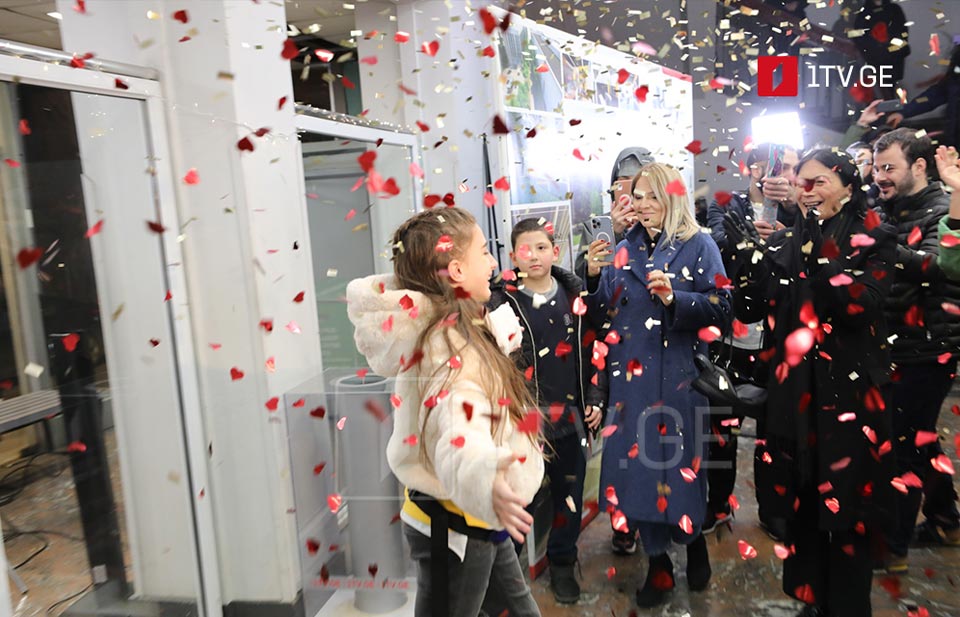 GPB employees, Ranina participants greet Georgia's JESC contender Mariam Bigvava
Mariam Bigvava, Georgia's Junior Eurovision 2022 contestant, has returned from Armenia with the Georgian delegation. Ranina participants and the GPB First Channel staff greeted Georgian contender at the GPB building and congratulated her on finishing third.
According to GPB Director General Tinatin Berdzenishvili, the Georgian contender competed against many talanted performers.
"This is an extremely emotional meeting for Mariam. The Ranina participants are here, as well. These children have developed a sort of commune of modern Georgian singing and quality music. Love that connects them is exciting. We are proud of our delegation and performance.

There has been a debate over whether Georgia was underrated or not. Of course, we can discuss it, but third place is a significant accomplishment. Mariam competed against many talented performers. We are delighted, it was an excellent performance. Of course, we always want to win, and we are capable to do so. To be honest, we really value and appreciate being in third. I would like to thank our viewers for their support," Tinatin Berdzenishvili said.
As Mariam Bigvava pointed out, the group put in a lot of effort to achieve success.
"We worked extremely hard to have a good finish at Eurovision. So, it happened because we overtook many large countries and finished third. I am pleased that our performance was well-received both abroad and in Georgia. Thank you to everyone who took the time to vote for us," Mariam Bigvava said.
Georgia finished third at the Junior Eurovision Song Contest 2022, held in Yerevan, Armenia.