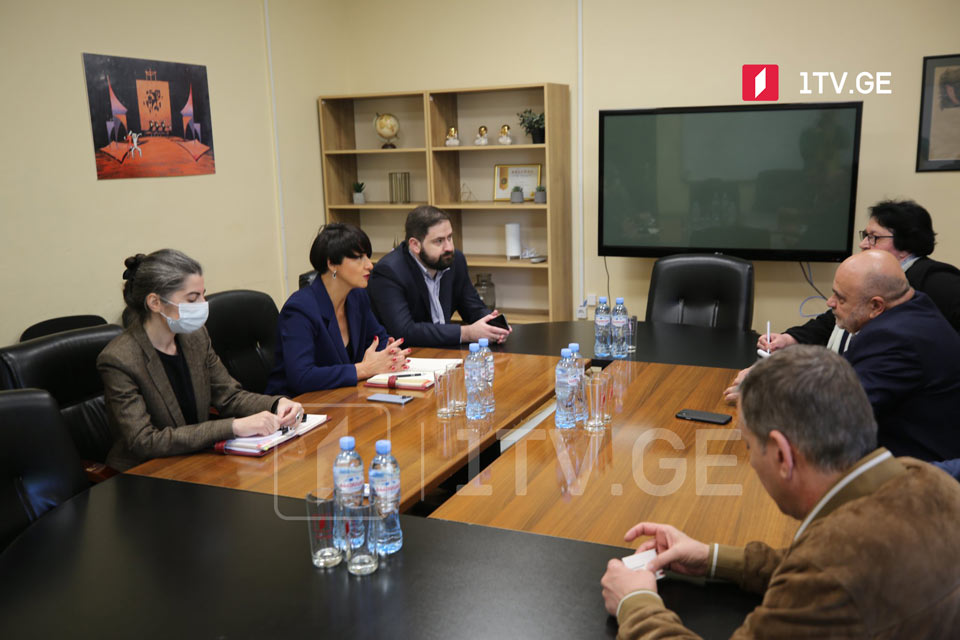 GPB Dir/Gen hosts Armenian and Georgian ComComs
Georgian Public Broadcaster Director General Tinatin Berdzenishvili Wednesday briefed the Heads of the Armenian Television and Radio Commission and members of the Georgian National Communications Commission on the GPB's activities as well as the novelties and challenges facing both broadcasters.
Tinatin Berdzenishvili dubbed the meeting "very interesting," saying she was ensured anew of the commonalities and opportunities both broadcasters share.
"We highlighted the co-production as the Armenian media is loaded with serials and the media industry is very progressive in this regard; so we talked about actively connecting Georgian groups. We have a lot in common and that is what we need to show. In general, we have many media-linked common challenges, but there are experiences we can share not from distant countries, but very close neighbourhoods," Berdzenishvili stated.
Chairman of Armenia's National Commission on TV and Radio, Tigran Hakobyan, said a lot has changed in the GPB since he visited the broadcaster 15 years ago.
"I am impressed. We have seen that the broadcasters of our countries have a lot in common in terms of progress, success and challenges. I'm glad that our friend country's broadcaster and we too are working very well. With this visit, we anew paid our respect and made sure that the joint projects, exchange of information and experience will definitely continue. I wish the Public Broadcaster to always be a reliable and impartial source of information for the viewers," Tigran Hakobyan asserted.
Armenian Television and Radio Commission members are paying a two-day visit to Georgia. The Commissions of the two countries signed a memorandum of understanding in a bid to enhance cooperation in media and media literacy.