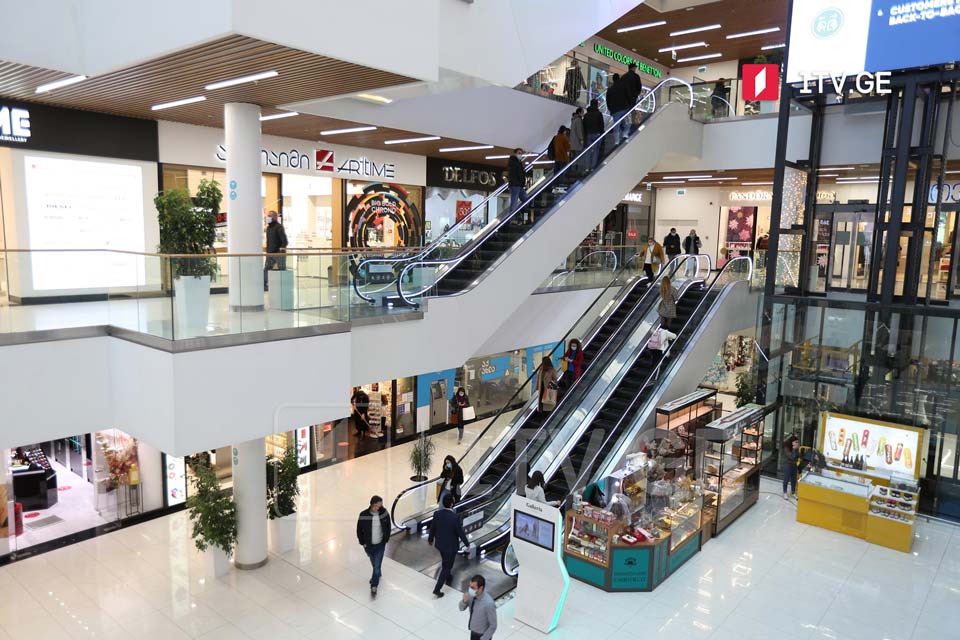 Gov't assures malls, shops to reopen on February 1
"Business reopening should be gradual and cautious. Certain restrictions should compensate for increased mobility," Georgian Vice-Premier, Maia Tsikitshvili, said after a meeting with the business representatives on Wednesday.
The meeting attendees discussed the working plan to avoid virus spread after a relaxation of Covid-19 restrictions, Tsikitshvili noted.
"Business wants to reopen everything at once, but we cannot do so. Careful steps guarantee that malls, shops, markets will not close again in a month. Retailers asked to restore operation as before the pandemic, but it is impossible as the pandemic is not over yet," Georgian Economy Minister stated.
Natia Turnava also underlined that the government considers no tax breaks so far since the retail trade recovers rapidly.
Further elaborating on the restriction relaxation logic, Georgian Health Minister Ekaterine Tikaradze said weekend work restriction could help mobility reduction.
"We know the economic shutdown difficulties and the way it affects our citizens and state. Therefore, we take other country's practices. Weekend work restriction is important," Tikaradze stated.
One of the biggest shopping malls, Galleria Tbilisi Head Nikoloz Tsintsadze, said monitoring the epidemiological situation is beneficial.
"The main is that we will reopen on February 1. As soon as the situation improves, the coronavirus-related restrictions will be lifted," Tsintsadze said.
Tbilisi Central Director Levan Karalashvili positively assessed today's meeting with the government.
"It is good that one shopper per ten square meters will be allowed, and customers can use dressing rooms and also exchange product," Karalashvili added.
Earlier today, the business sector voiced several requirements before the meeting with the officials, including public transport resumption, weekend work permits, and rescheduling the movement restrictions for an hour later, from 10 pm instead of 9 pm.
The Georgian government decided to reopen shopping malls and retail stores from February 1.