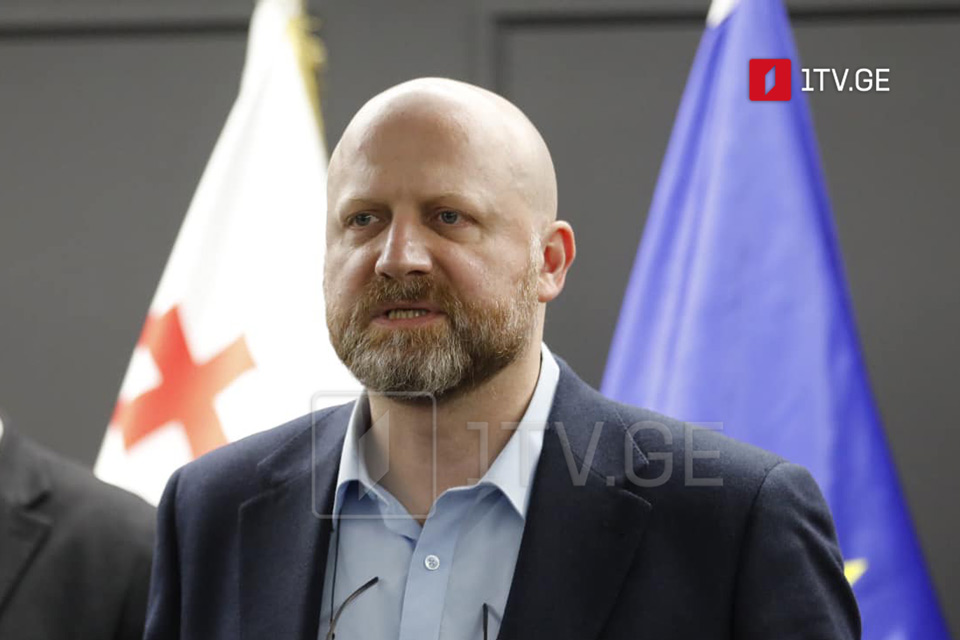 Girchi More Freedom leader lacks optimism over Georgia's EU candidate status prospect
Zurab Japaridze, the leader of the Girchi More Freedom party, has voiced his lack of optimism regarding Georgia's chances of obtaining EU candidate status, as he thinks the government would try to undermine Georgia's progress towards the issue.
He remarked, "I'm not optimistic. I think that the government will try in every way to spoil things for the status."
Japaridze stressed the importance of keeping doors open for future opportunities.
"The main thing is that if there is a refusal, it should not be a message that will be perceived either by us or by Russia, that the doors are closed for us. It is fundamentally critical, and Europeans understand it. Even in case of refusal, the message will be that the doors are open, this country has some things to do, and after completed, the doors will remain open," he remarked.
"Germany is in the lead in the European Union, so Germany's position is important. Such activity and interest of Germans are because they want to find out what is happening in this country, what this government is doing and why it behaves like a savage," he said.
Japaridze firmly believes that a change of government is vital for Georgia to continue its path towards closer ties with the West.
"If Georgia gets the candidate status, it will be the merit of the Georgian people," he added.