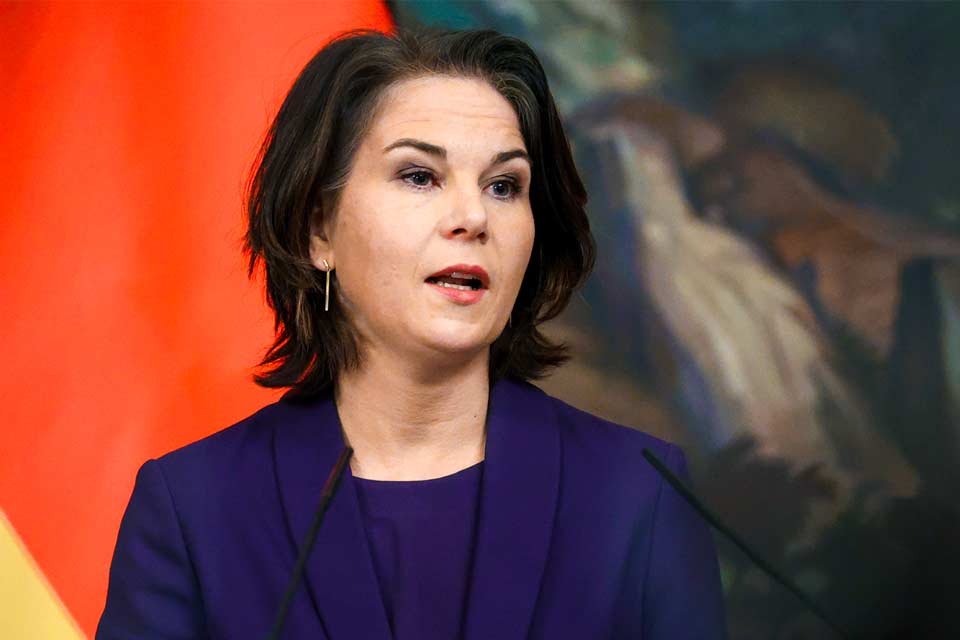 German FM says her trip aims to show support for Georgia's EU aspirations, noting attempts to divert from that path
German Foreign Minister Annalena Baerbock will meet with the Georgian government representatives and President Zourabichvili during her visit to Georgia, the German Foreign Ministry announced on Thursday.
Georgia, according to the statement, has taken a firm stance against Russia's war against Ukraine.
"The majority of the population aspire to join the European Union. The surveys show 80% of Georgians support EU integration," it reads.
Minister's pre-trip remarks read:
"Georgians have a clear goal of joining the EU. They have been waving the EU flag on the streets of Tbilisi in recent weeks to safeguard pluralism and the rule of law.
During my visit, I want to emphasize that Germany firmly supports Georgia's European aspirations. We see attempts to deviate the country from the pro-European path that the vast majority of Georgians support. We observe the country's internal and external pressures.
I'll meet with the Georgian government in Tbilisi to discuss the steps the country still needs to take to become an EU candidate. Apart from respecting democratic standards, it includes media freedom, preserving an active civil society, and respecting public discourse, even if the views are sometimes diametrically opposed. These values unify the EU, and we are certain that there can be no shortcuts or preferences here."
According to the German Ministry, Georgia has often made headlines in German and worldwide media in recent weeks.
"Thousands of residents had protested against the bill proposed by the Georgian government to regulate foreign funding of non-governmental organizations. The government withdrew the bill after several days of demonstrations. Young people have been a driving force behind protests against the so-called Foreign Agent Law," the statement reads.
FM Baerbock will also meet with Ilia University students in Tbilisi to discuss "how young Georgians perceive the future of the southern Caucasian countries located close to Russia," according to the statement.
German FM will visit the Administrative Boundary Line (ABL) with the separatist South Ossetian region and talk with representatives of the European Union Monitoring Mission (EUMM).