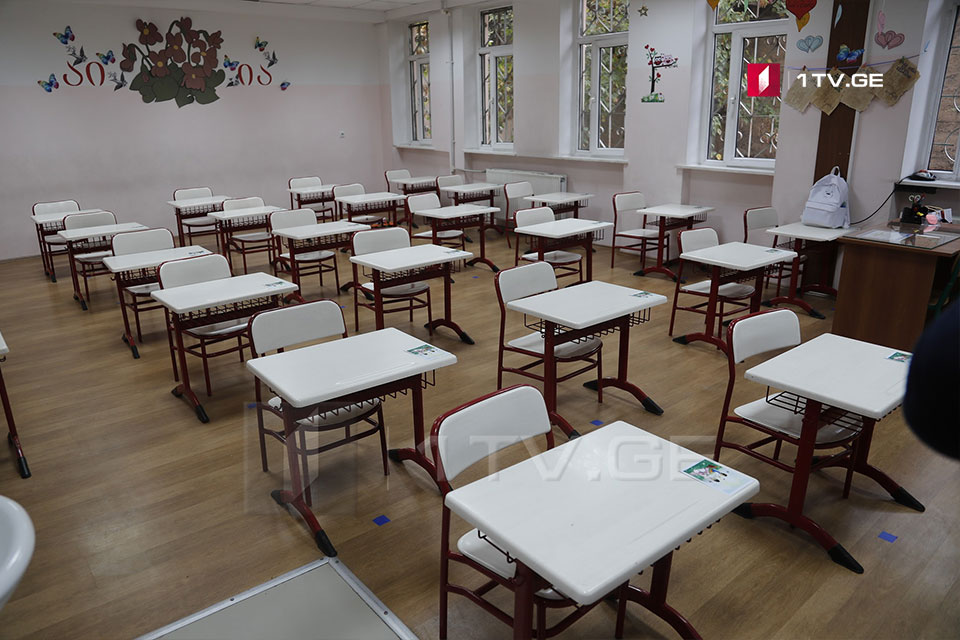 Georgian schools, kindergartens resume in-person learning
In-person learning has resumed in schools and kindergartens across Georgia on October 4.
Education Ministry pledged to follow the coronavirus recommendations strictly.
The Ministry allows the parents and teachers belonging to risk groups to choose between distance or in-person learning.
All grade students, i.e. I- XII, should wear face masks, said Ministry, adding that the state continues to ensure mandatory Covid-19 testing for teachers. As of today, 67% of school stuff is jabbed.
The Ministry also noted that the "internationally recognized project – GPB's Teleschool (Teleskola) goes on."