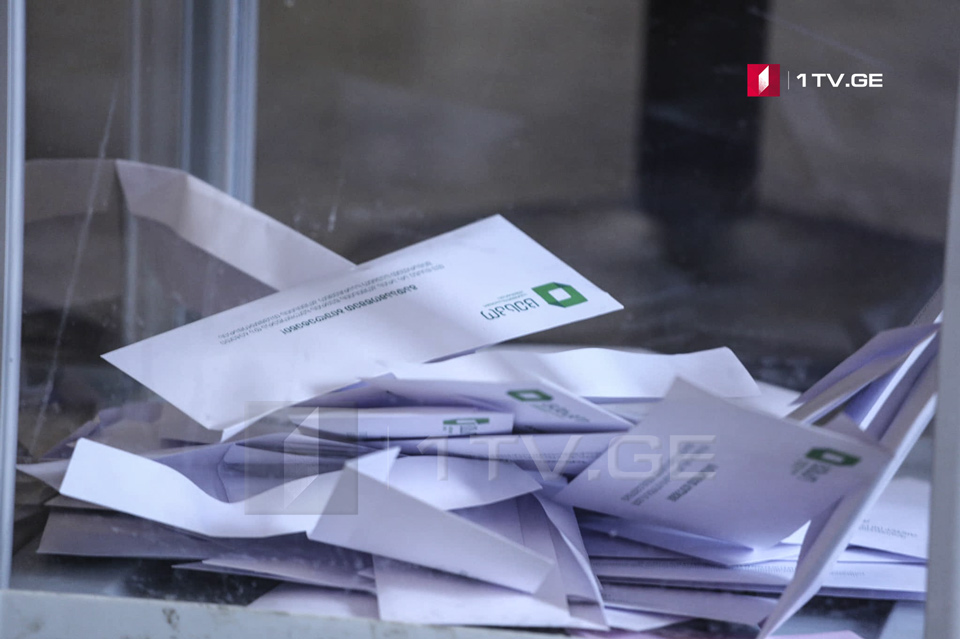 Georgian politicians argue election delay idea
Georgian Public Defender Nino Lomjaria's recommendation over election delay sparked mixed opinions among politicians. Several Georgian Dream MPs rebuff Lomjaria's idea while some opposition figures agree or disagree with it.
United National Movement (UNM) leader Nika Melia, who claims to be convinced of the UNM's victory in an upcoming race, says his party never asked for election delay. Melia believes leading epidemiologists should inform the public of the possible month-long scenario. UNM Chair thinks discussion over election postponement is not right amid no strict regulations or quarantine. "Those people should come out and say – we are professionals, and we believe election delay, lockdowns, or tightening regulations are not necessary," Melia said.
Another UNM member Mamuka Kirkitadze says "the sooner the elections are held, the sooner the Georgian Dream will lose power, meaning that citizens' problems will be solved shortly."
Girchi party member Iago Khvichia believes the opposition should not have shared Lomjaria's suggestion as the country has to learn to live with a virus, "meaning that politicians should learn to hold elections or exercise other types of governance amid pandemic."
Girchi-More Freedom party leader Zurab Japaridze holds the government accountable over election delay and management of the epidemiological situation. Japaridze stressed he never asked for the election postponement. "In any case, it will be a matter of political expediency for them. They will do what is politically convenient in the end," Japaridze declared.
Covid-19 seems Georgian Dream's best political partner for For Georgia leader Ana Dolidze. She thinks the ruling party benefited from the pandemic as "there was a shortage of observers and parliamentary elections were not flawless during earlier elections." "These elections can not be democratic. Therefore, postponing under a certain schedule, provided that the government takes real measures to fight the pandemic, is reasonable," Dolidze noted.
Ruling team MPs say election delay will not change anything. Mamuka Mdinaradze claims "the opposition is waiting for something that will trigger chaos and unrest." "They are looking for an excuse not to run in the elections, they will still have to do so. The state is trying to maintain the balance so that the political processes are not hindered, the economy does not stop that might cause great damage to the country," Mdinaradze said.
MP Shalva Papuashvili added that the United National Movement kicked off the campaign over election delay due to the Covid-19 pandemic as they have no chance to win. "Demanding postponement one month before the elections directly means political capitulation," Papuashvili stated.
As of today, Georgia reported 5,021 coronavirus cases, 5,041 recoveries, and 58 deaths, increasing the total case tally to 528,043, including 6,949 dead.
The local elections are scheduled for October 2.