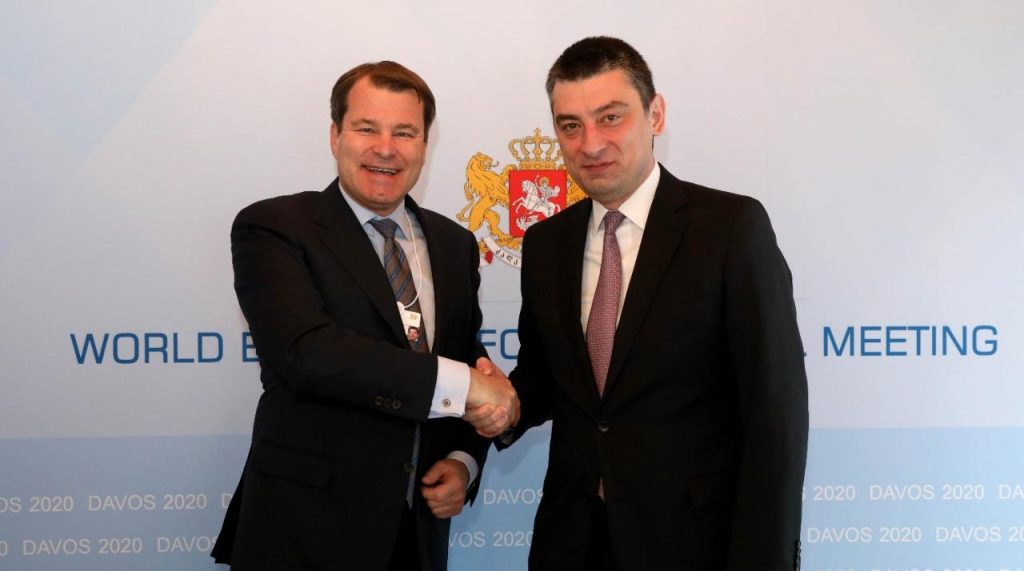 Georgian PM meets with First Vice President of EBRD
Georgia is the most successful among the countries undergoing through the second wave of economic reforms. We welcome the reforms and their consistency – Jürgen Rigterink First Vice President of the European Bank for Reconstruction and Development (EBRD) said during the meeting with Georgian Prime Minister Giorgi Gakharia in Davos, Switzerland.
Gakharia said that the EBRD was a strong supporter of Georgia and the Georgian government welcomed prolific cooperation with the bank.
Georgian PM underlined that Georgia was one of the largest beneficiaries of EBRD investments in 2019 and the bank's diversified portfolio starting from the energy sector to agriculture, gave important possibilities to the country for development.
Georgian Prime Minister Giorgi Gakharia is participating in the World Economic Forum in Davos, Switzerland. Gakharia is planned to hold bilateral high-level political meetings with heads of different states.