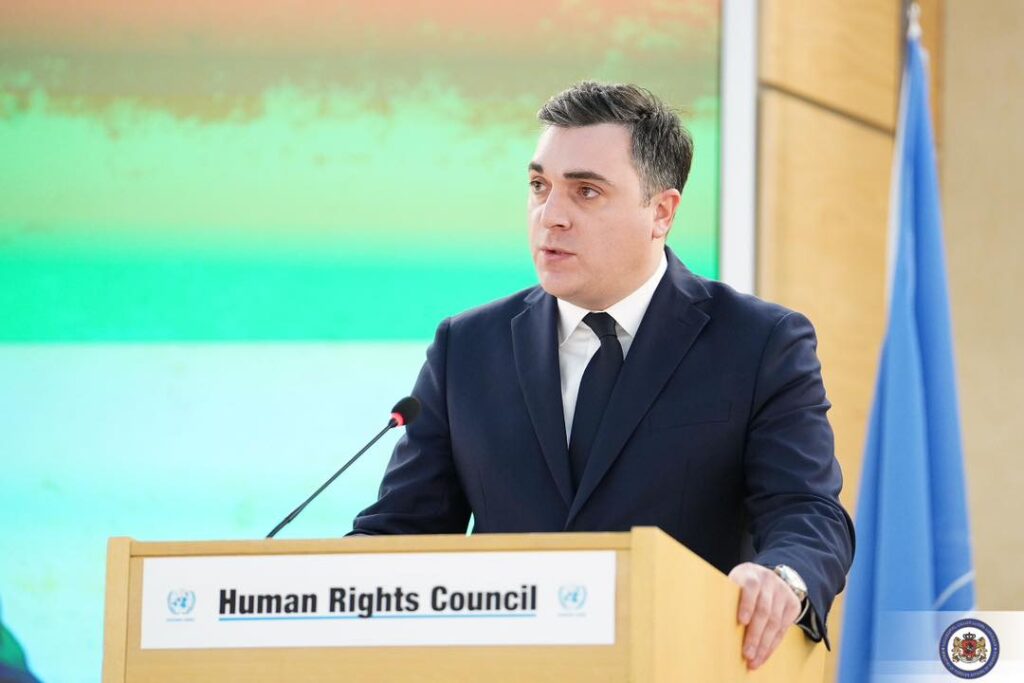 Georgian FM addresses 52nd session of UNHRC
Georgian Foreign Minister, Ilia Darchiashvili, has delivered a speech at the 52nd session of the high-level segment of the UN Human Rights Council (UNHRC) in Geneva, Switzerland.
In his speech, Darchiashvili focused on the situation in the Russia-occupied territories of Georgia and discussed the country's priorities as a newly elected member of the Human Rights Council.
The FM stated that while Georgia makes every effort to advance the protection of human rights, the situation in the Russian-occupied Abkhazia and Tskhinvali region, as well as along the occupation line, is challenging.
The Minister stressed the importance of having international monitoring mechanisms on the ground.
"Hundreds of thousands of internally displaced persons and refugees are still not allowed to return safely to their place of residence. The fact that the Office of the High Commissioner is still unable to enter the occupied regions of Georgia, despite the Human Rights Council's explicit requests and the High Commissioner's persistent efforts, is alarming. At the same time, the humanitarian situation there is steadily getting worse, and ethnic Georgians' fundamental rights are routinely violated, the Minister emphasized.