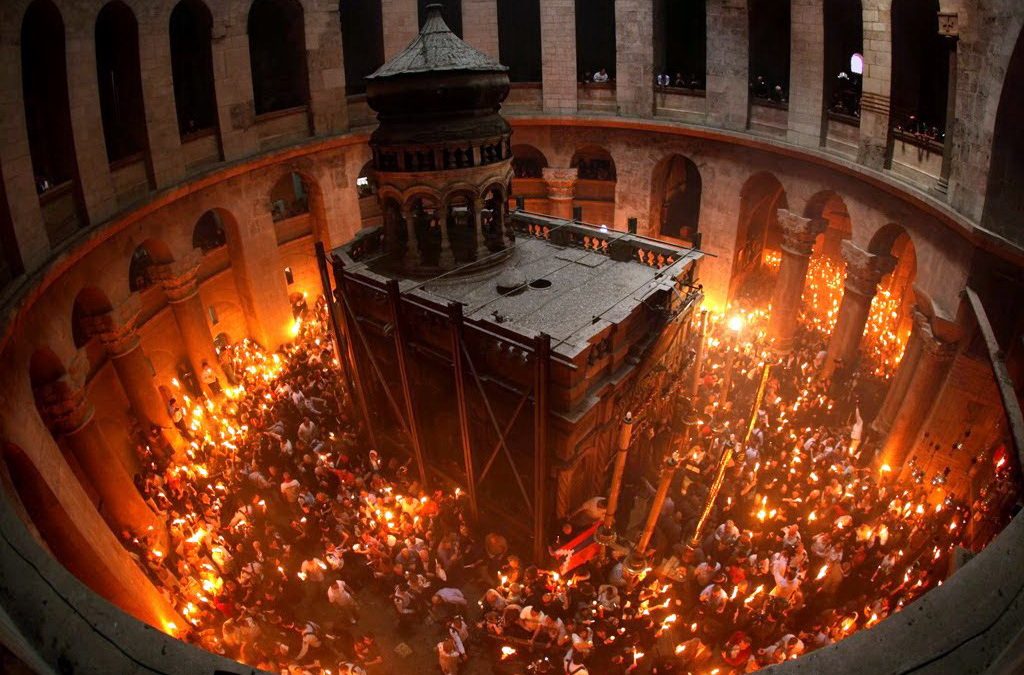 Georgian Embassy to Israel released a statement in connection with Holy Fire ceremony
The Georgian Embassy to Israel released a statement to those who wish to take part in the ceremony of the descent of the Holy Fire on April 27 in the Church of the Holy Sepulcher in Jerusalem.
As noted in the statement, thousands of believers from different countries of the world, including official delegations, will be present at the ceremony.
According to the Georgian Embassy in Israel, each year the Israeli police take special measures to ensure security during the ceremony.
"All citizens whose state of health is poor are recommended to refrain from going into the Church of the Holy Sepulcher on the ceremony day, because of a large number of participants. Those persons who will attend the ceremony must obey the first order of the police. It is unacceptable to resist those who are charged to ensure the order in the temple and on the roads leading to it.
It should be taken into account that the fact of reply, even in request manner, can be perceived as resistance. Therefore, the Police, because of a large number of people attending the ceremony, may use force to ensure public order.
The citizens must refrain from disputes with the clergy, whose function is to maintain order in the temple.
Citizens must also avoid acquiring the co-called special "bracelets" in the Old City of Jerusalem – passes to enter the Christ Church. The Jerusalem police officers will take out people wearing such false "bracelets" from the Church.
If a citizen gets lost in the Old City, he/she should call the police at the following phone number: +972 26226100 (a police officer will take him to the nearest police station) and contact the consular service of the Georgian embassy", – the statement reads.